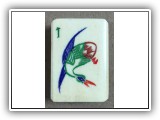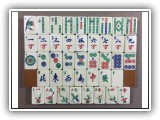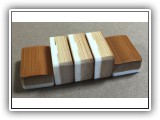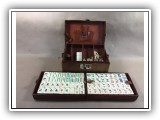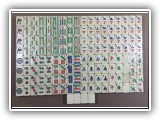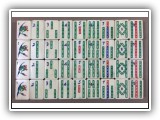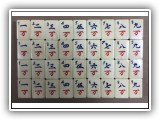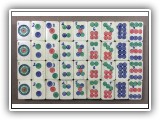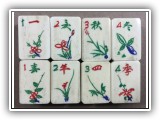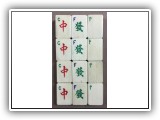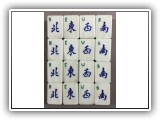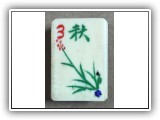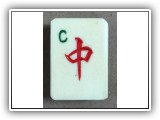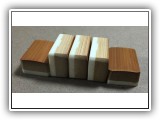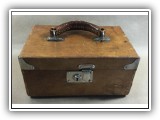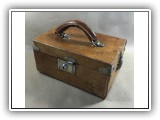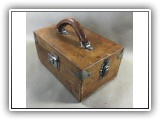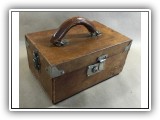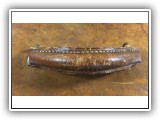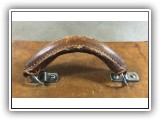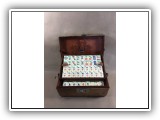 visual lightbox com by VisualLightBox.com v6.0m
Description:
I have been adopted and now have a new home.
This is a lovely little bone & bamboo game with all its original 148 tiles (144 for play and 4 spares). The game is from approximately the late 1930's and has the original "simpler" style character design confirming its age. There are 8 flowers, 2 bouquet of flowers each numbered 1-4.
The tiles have a 25/75 split (25% bone and 75% bamboo).
The game comes in its original leather case. It has lift out leather trays that hold the tiles. The box also has its original leather handle which is still securely fastened to the case. The box has a lock on the front and two side locks to keep the tiles safe. There are some scuffs on the outside of the box but it is still very sturdy. The case reminds me of one of those old leather suitcases that have travelled the world and have aged accordingly.
For anyone wishing to add a lovely vintage game to their collection or perhaps start a collection this is a great addition to anyone's home ...