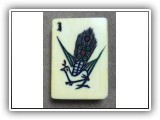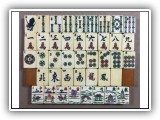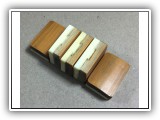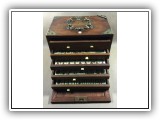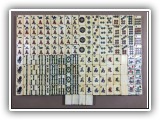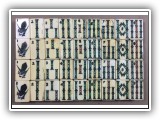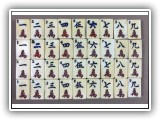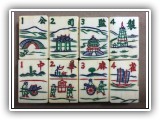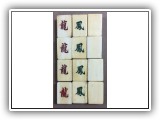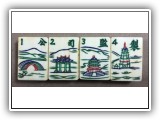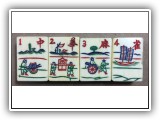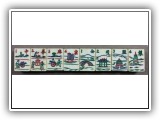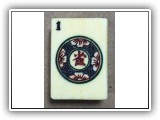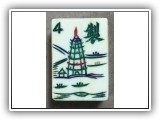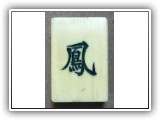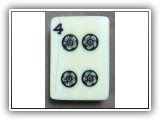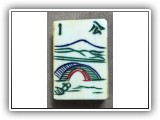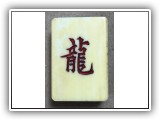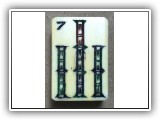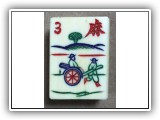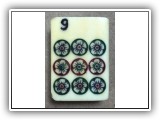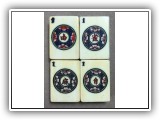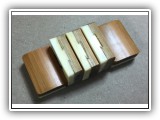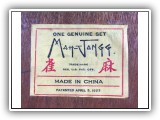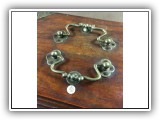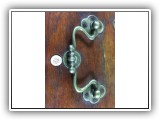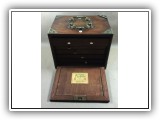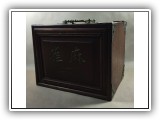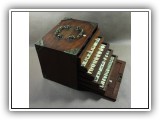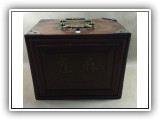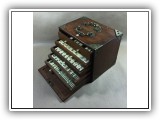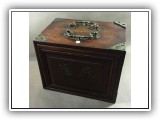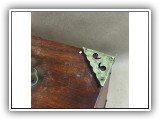 visual lightbox com by VisualLightBox.com v6.0m
Description:

I have been adopted and now have a new home.
We love the flower tiles and the beautiful flower carvings on the bamboo tiles in this great old game. The flowers are stunning and detailed. One bouquet is of peasants working in the fields and the other is beautifully detailed scenery. If you lay the tiles out in a line they make up a continuous scene showing the workers and their wares and the route they travel after collecting their produce.
The game has all its original 148 tiles (144 for play and 4 spares) and is likely from the late 1940's or early 1950's and has the original "complex" style character design confirming its age. There are 8 flowers, 2 bouquet each numbered 1-4. The tiles are in very nice condition.
The tiles have a 40/60 split (40% bone and 60% bamboo). The game also has a rather nice style of dragons. Notice too that the one circles all have a different symbol in the centre - each one has a different wind carved in the middle.
The tiles are in their traditional rosewood box. All the drawer pulls are still intact, all the brass trim is in place save for one corner of trim that is missing two small pins. There is a close up picture of this corner at the end of the slideshow. The two top handles are ornate and secure and strong. The front door of the box does not slide up like many boxes - instead you press the small bone button on the top of the box - this allows the door to pull outwards and stays connected to the box. The door can then be slid into the space at the bottom of the pull out drawers and stays safe there.
The box has its original manufacturer's label showing it was patented in 1923 by Babcock - the Mah Jongg logo on the label is their official design. Note Mah Jong is spelt Mah Jongg by Babcock.
For anyone wishing to add a lovely vintage game to their collection or perhaps start a collection this is a great addition to anyone's home ...