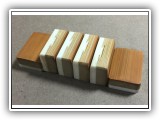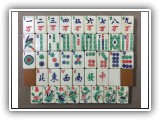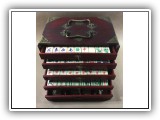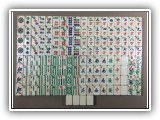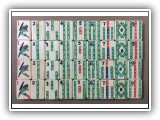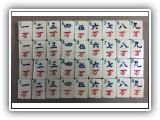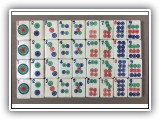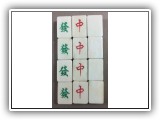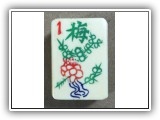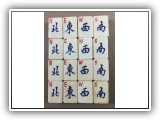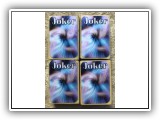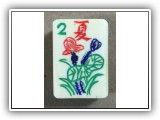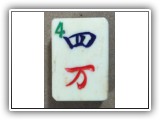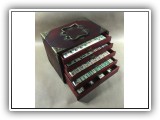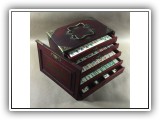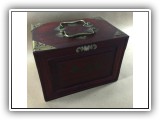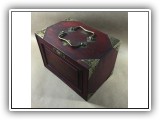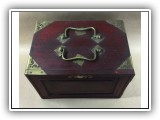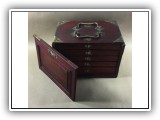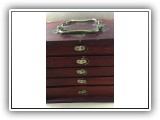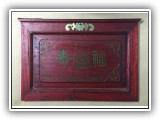 visual lightbox com by VisualLightBox.com v6.0m
Description:
I have been adopted and now have a new home!
The bone & bamboo game offered here for adoption is a lovely 30/70 split bone to bamboo set housed in a lovely traditional Rosewood box.
The one bamboo is a soaring crane style. The game is an early to mid 1940's game and has the simple style character tiles. The flowers are detailed and feature colorful plants and herbs. There are two sets of flower bouquets each numbered 1-4. The game has all its original tiles, 144 playing tiles and 4 spares (blanks). I have added 4 further tiles and stickered them as jokers so this game has 152 tiles in total and can be used for both NMJL and Chinese rules play.
The Rosewood box is original to the game and is in lovely condition. It still has its sliding front door and both carrying handles. The brass pull tab to slide up the front door is still there and so are all the drawer pull handles. All the brass corner trim is still attached save for one small piece (see photo 23) on the top of the sliding door. I took a close up picure of the designs on the sliding door as they were so interesting.
This game would be a wonderful game to play with or perhaps the start of a new collection.