CORONET
Price US$1,155.00
Ref #423
Tiles:
152
Racks:
4
Flowers:
8
Jokers:
8
Other CORONET games for sale

--

Click thumbnails to enlarge and start slideshow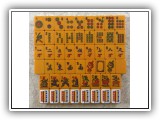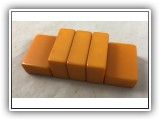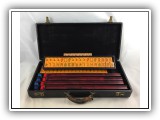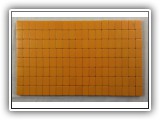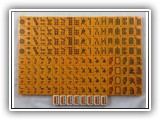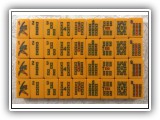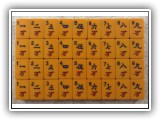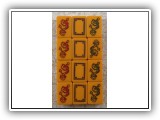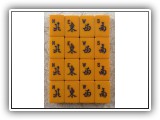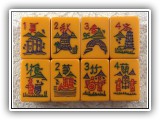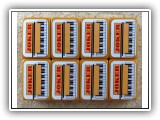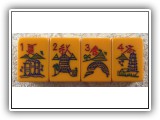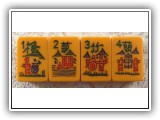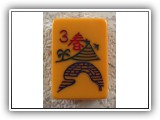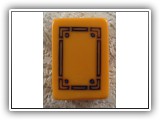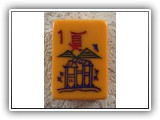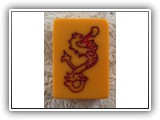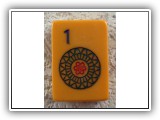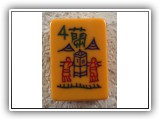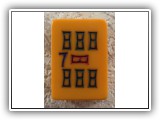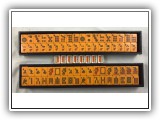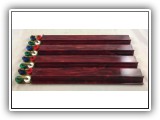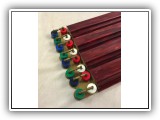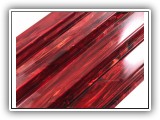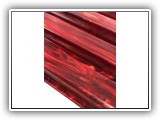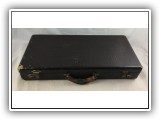 visual lightbox com by VisualLightBox.com v6.0m
Description:
This style of game is one of my favorites. Coronet only ever made one style of game and this particular game is rather special.
Offered for adoption is a wonderful Coronet game from the early 1940's.
The original game came with 144 tiles. Eight extra tiles were added from another partial Coronet game to make this game fully playable using NMJL rules. So with 152 playing tiles this game can be played using NMJL (National Mah Jong League) or traditional Chinese rules. The extra tiles have been stickered with some of our custom joker stickers using a design we felt suited this particular game. Note: Coronet did not ever make natural joker tiles for its games.
This particular game is a beauty. What I particularly like is how beautifully rich the butterscotch tiles are - they remind me of a scrumptious caramel. I don't know what it is about this manufacturer's tiles but they handle really beautifully when played with.
The one bamboo, flowers and dragons are unique to Coronet - no one can ever mistake these tiles for any other manufacturer and they remain one of the more popular vintage styles.
The case is in nice condition with just a few exterior scuffs - particularly on one corner. It even has its original leather handle which is still strong but a little worn in places. The game is in its original Coronet case.
This game comes with wonderful Bakelite racks in swirled Burgundy. Note: burgundy is the traditional color that Coronet matched with all its game for many years. The racks each have metal E's. Plenty of tokens are included.
In summing up this game I have to say its the tile color and wonderfully even tile color that make this game so gorgeous. This style is classic, classy and loved by collectors and players alike.
Why not treat yourself to something special ...
All you need to do is open the case and start playing :)