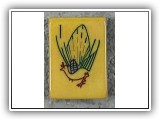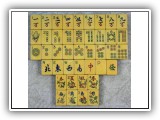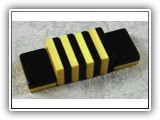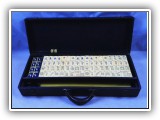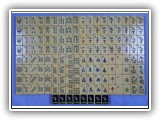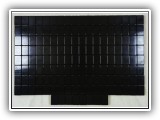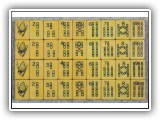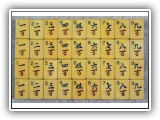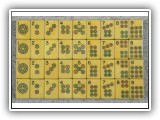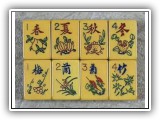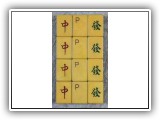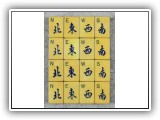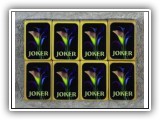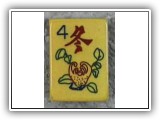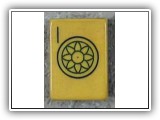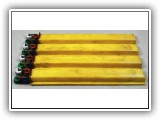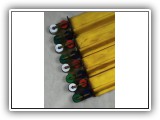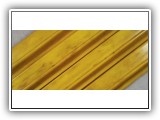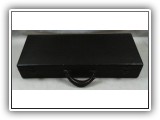 visual lightbox com by VisualLightBox.com v6.0m
Description:
I have been adopted and now have a new home.
AP Games manufactured games starting in the 1930's. This is one of the earlier games and is a beautiful and rare black 2-tone. The character tiles are the original style, much simpler in design than the later style. The original game would have come with 146 tiles - 144 tiles for playing using Chinese Rules and 2 spare tiles. This game has had other AP Games tiles added to be used as jokers. They match extremely well - check out the picture of the backs of the tiles laid out together.
AP Games' 1 bamboo tiles are very distinct and not found in any other manufacturer's games. Notice the fine engraving - these tiles are crisp and colourful.

This game has 8 flowers, 2 sets of fully sequenced bouquets numbered 1-4 with an additional 8 stickered joker tiles.
The case is in really great condition with its original leather handle. The game comes with 4 swirled butterscotch Bakelite with swirled burgundy Bakelite E's.
It is not common to see black 2-tone games - they look magnificent in person and are a delight to play with.