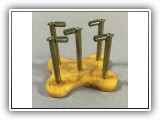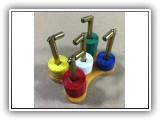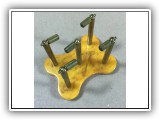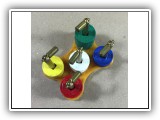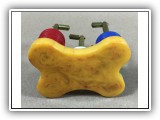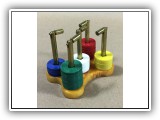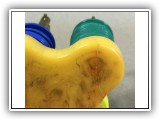 visual lightbox com by VisualLightBox.com v6.0m
Description:
Vintage Mah Jong Token Bank
RICH SWIRLED BUTTERSCOTCH
5 token prongs
All flippies working
Tokens included

Note: the start of a hairline crack can be seen underneath one of the prongs (last picture). It has not broken through, it is not visible from the top and it has not been repaired. Because the base is thicker than most I don't think it will break apart at this point.