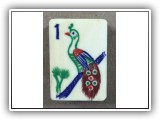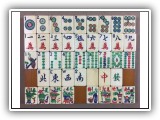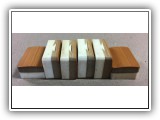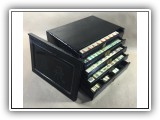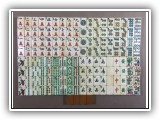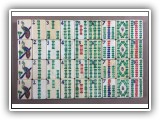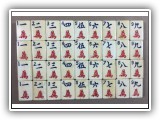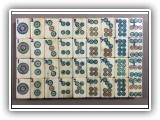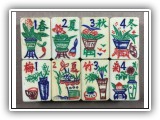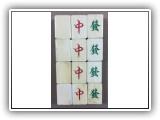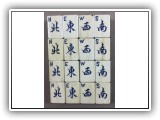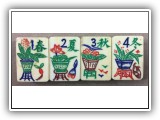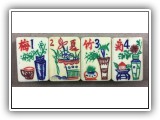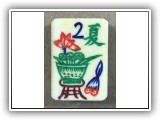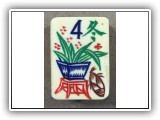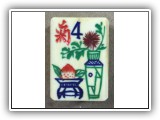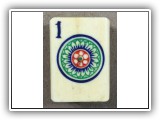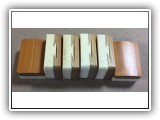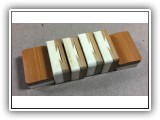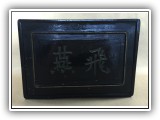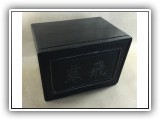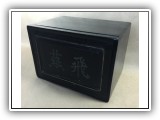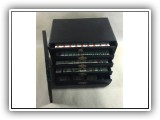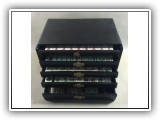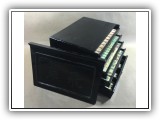 visual lightbox com by VisualLightBox.com v6.0m
Description:
I have been adopted and now have a new home.
This is a lovely little bone & bamboo game with all its original 148 tiles (144 for play and 4 spares). The game is from the late 1940's to mid 1950's and has the newer style character design confirming its age. There are 8 flowers, 2 bouquet of flowers each numbered 1-4. The flower tiles are large raised vases and plant pots - their colours are vibrant and quite lovely in person.
The one bamboo is a stylized bird on a tree branch style. The tiles have a 60/40 split (60% bone and 40% bamboo).
The game comes in its original black lacquer stained case. Note two of the drawer pulls are broken but the trays slide out easily if the box is tilted forward slightly.
I have played with this game a number of times and enjoy the feel of these tiles - I am sure the new adopter will get many hours of pleasurable playing time with this lovely game.