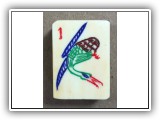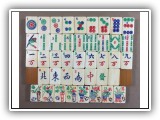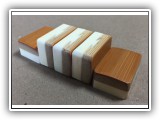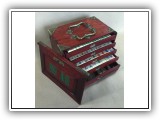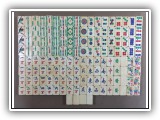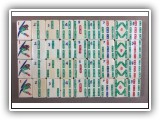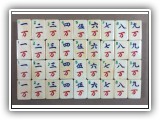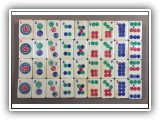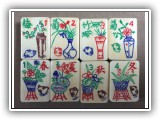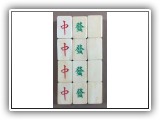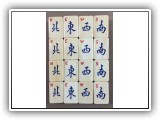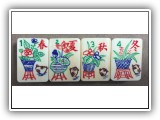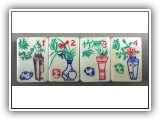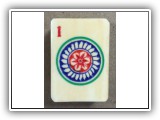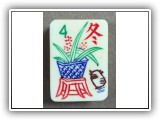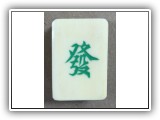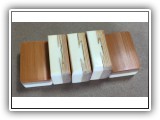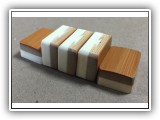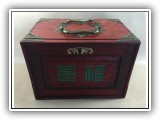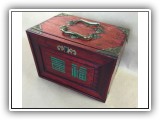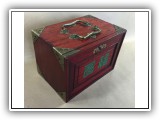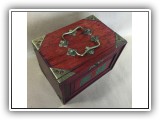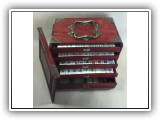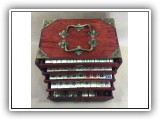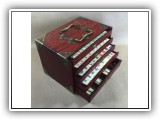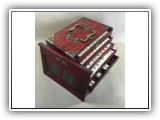 visual lightbox com by VisualLightBox.com v6.0m
Description:
I have been adopted and now have a new home.
This is a lovely little bone & bamboo game with all its original 148 tiles (144 for play and 4 spares). The game is from the mid to late 1940's and has the original "simpler" style character design confirming its age. There are 8 flowers, 2 bouquet of flowers each numbered 1-4. The flower tiles are large raised vases and plant pots - their colours are vibrant and quite lovely in person.
The one bamboo is a traditional diving bird style. The tiles have a 50/50 split (50% bone and 50% bamboo). The dovetailing is particularly nice and tight.
The game comes in its original rosewood case. It still has all its drawer pulls and original carrying handles. And all the corner trim on the exterior of the case is still attached. In fact the case is in great shape for a vintage piece!
For anyone wishing to add a lovely vintage game to their collection or perhaps start a collection this is a great addition to anyone's home ...