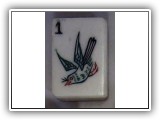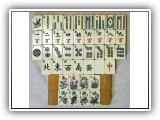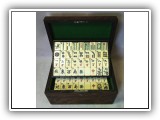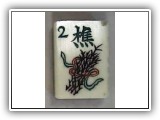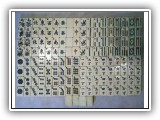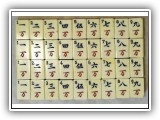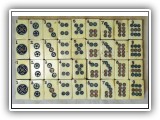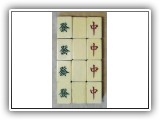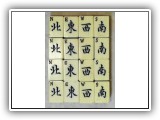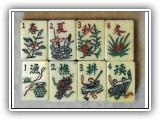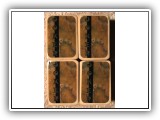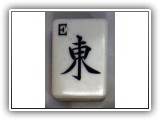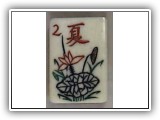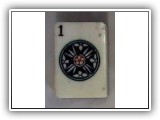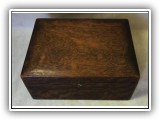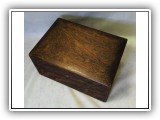 visual lightbox com by VisualLightBox.com v6.0m
Description:
This fun little game is looking for a new home.
It has a stylized diving one bamboo and very intricate one flower tile. And is housed in a custom made wood box. I think the wood is oak. The box looks to have been custom made for these tiles - the tile trays are the perfect size and showcase the tiles perfectly.
This little gem comes with all its original 148 tiles (144 for play and 4 spares). I have added 4 further tiles and stickered them as jokers so this game has 152 tiles in total and can be used for both NMJL and Chinese rules play.
The game is from the mid to early 1940's and has the original "simpler" style character design confirming its age. I love the flower tiles in this game - there are two sets of complete bouquets each numbered 1-4. One set of flowers looks like wild herbs, the other looks like tools for collecting flowers ...
For anyone wishing to add a lovely vintage game to their collection or perhaps start a collection this is a great addition to anyone's home ...