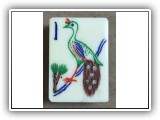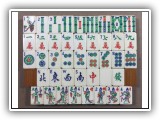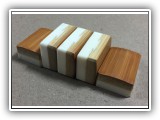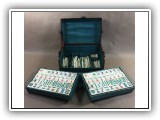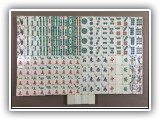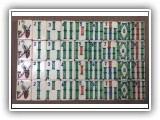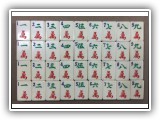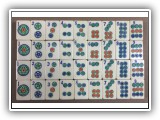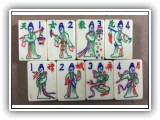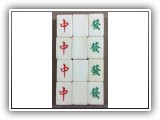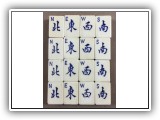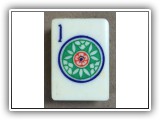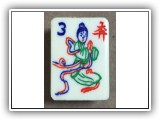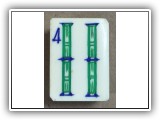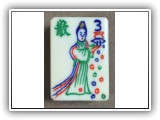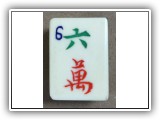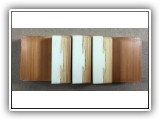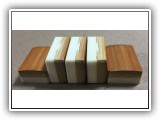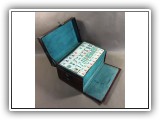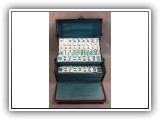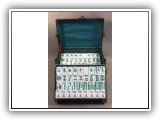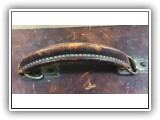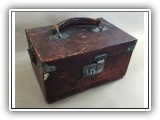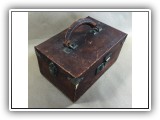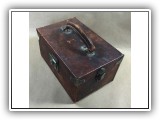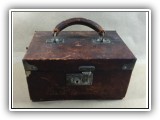 visual lightbox com by VisualLightBox.com v6.0m
Description:
I have been adopted and now have a new home.
Check out these beautiful tiles - a wonderful one bamboo and intricate human figures for flowers.
The one bamboo is a stylized diving bird on a tree branch style. The tiles have a 50/50 split (50% bone and 50% bamboo).
What makes this game really special is the quality of the bone fronts and the fabulous flower tiles. The figures represent goddesses scatting and gathering flowers and are simply gorgeous in person. There are two original bouquets of flowers each numbered 1-4.
This little gem comes with all its original 148 tiles (144 for play and 4 spares). The game is from the mid to early 1950's and has the original "more complex" style character design confirming its age.
The tiles are in a beautiful leather case with lift top lid and interior lift out trays. The exterior leather is aged and scuffed but has a look of quality and respectable age ... the case is sturdy, all the clasps work and the leather handle is original and strong.
My mah jong group has played with this game numerous times - I was told off for considering parting with this game but I simply have too many games and need to start to part with them.
For anyone wishing to add a lovely vintage game to their collection or perhaps start a collection this is a great addition to anyone's home ...