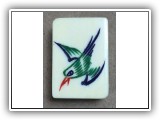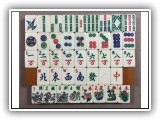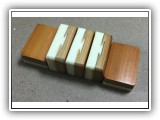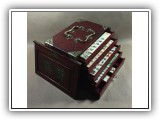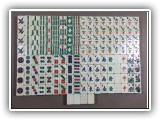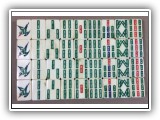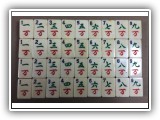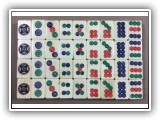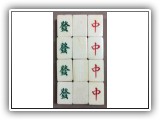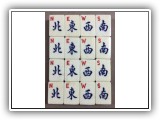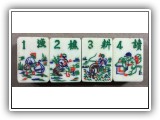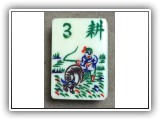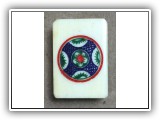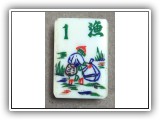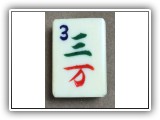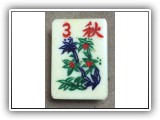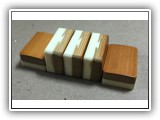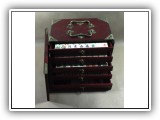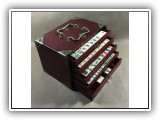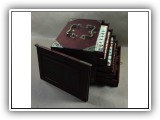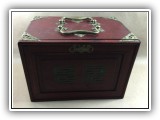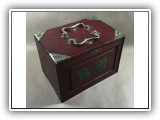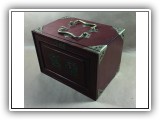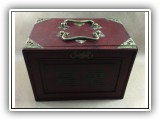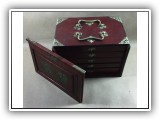 visual lightbox com by VisualLightBox.com v6.0m
Description:
I have been adopted and now have a new home.
Check out the flowers and wonderful 1 bamboo in this game ... the flowers are stunning and detailed. One bouquet is of peasants working in the fields and the other is beautifully detailed flowers. When placed together the flowers make a continuous scene. And the diving sparrow one bamboo is quite rare and rather stylized.
This game was an early game specifically designed for the North American market. It is made in China and only has numerals on the character tiles (because North American's did not know the different numbers associated with the character symbols and needed to know the numbers).
The game has all its original 148 tiles (144 for play and 4 spares) and is likely from the late 1920's or early 1930's and has the original "simpler" style character design confirming its age. There are 8 flowers, 2 bouquet each numbered 1-4. The tiles are in very nice condition.
The tiles have a 50/50 split (50% bone and 50% bamboo).
The tiles are in their traditional rosewood box. All the drawer pulls are still intact, all the brass trim is in place. The two top handles are secure and strong and the front door slides well. This game is great to play with and really nice to showcase on a mantle or in a display case.
For anyone wishing to add a lovely vintage game to their collection or perhaps start a collection this is a great addition to anyone's home ...