BONE & BAMBOO - worn but lovable
Ref #304
Tiles:
144
Tile split:
40/60
Flowers:
8
Blanks:
0
Other BONE & BAMBOO games for sale

--

Click thumbnails to enlarge and start slideshow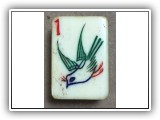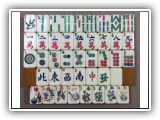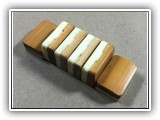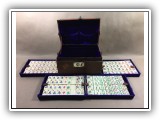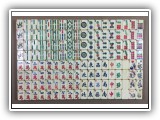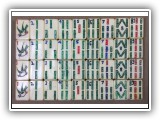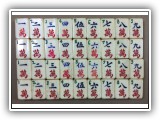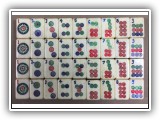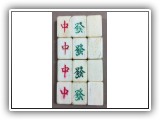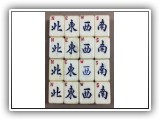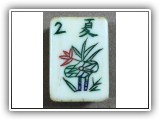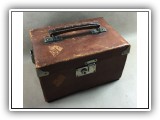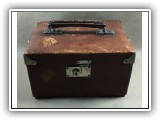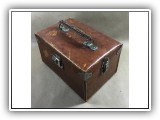 visual lightbox com by VisualLightBox.com v6.0m
Description:
I have been adopted and now have a new home.
This poor old game has been through the wars. It is in need of a loving home where it can get a little playing time and be truly loved as an old work of art.
My guess is that someone tried a little carving and painting on this game to make it playable, which it now is. It only has 144 tiles so it is still perfect for Chinese Rules play - all it is missing is its 4 spare blank tiles. Our guess is this game is from the late 1940's and has the original "complex" style character design confirming its age. There are 8 flowers, 2 bouquet each numbered 1-4.
The tiles have a 40/60 split (40% bone and 60% bamboo). The case has that lovely worn look - like old luggage that has been dragged from country to country for many years. Surprisingly it is very sturdy with a secure leather handle and working locks. Even the fabric inside the lid is intact - it is a deep indigo/purple fabric with matching original tile trays.
Give this game a chance - it is an inexpensive way to own a piece of Mah Jong history and to give a game a well needed home.
REMEMBER: Despite my age I have many more years of life left in me ... I may be a little more worn than some games on this website but I know someone will still find me lovable :)