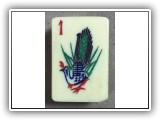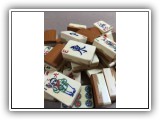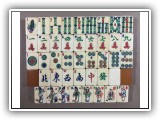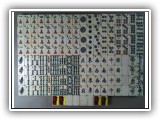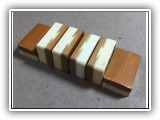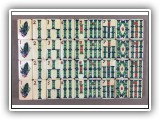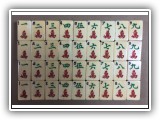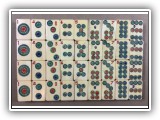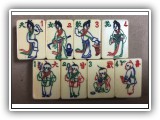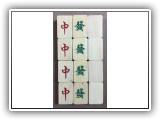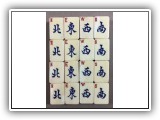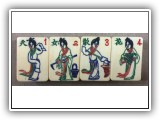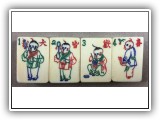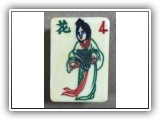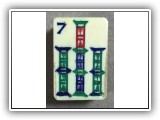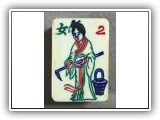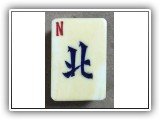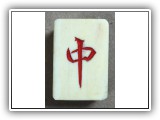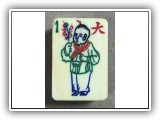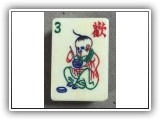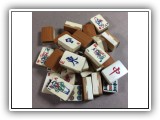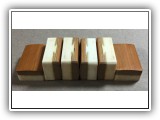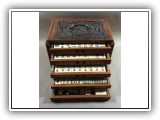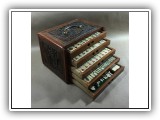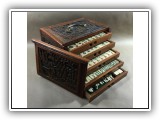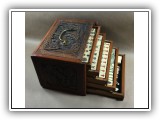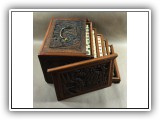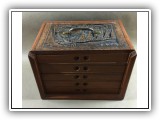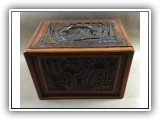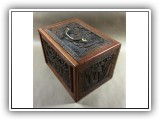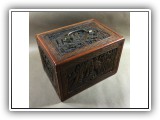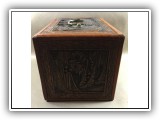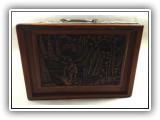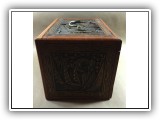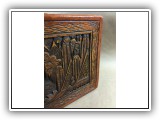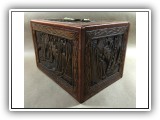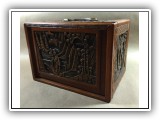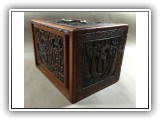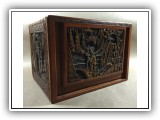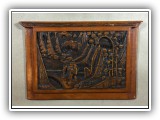 visual lightbox com by VisualLightBox.com v6.0m
Description:
I have been adopted and now have a new home.
If you are looking for a rare and unusual carved box - look no further. This game features a rare European carved box with exquisite tiles showcasing geisha & cherubs with fantastically thick bone to bamboo ratio.
Every side of the European carved box has wonderful detailed picture scenes - they even continue onto the back panel. I have taken pictures of each side and some close ups to show off the wonderful scenes. I don't see any chips or cracks - everything is in wonderful condition.
OMG the tiles ... this game offers a mix of "traditional" in the bamboo tiles and "exotic" in the variety of flower tiles. The carvings are intricate indicating they were likely done by the master carver. There are 152 tiles with gorgeous thick bone to bamboo ratio "70/30" - 70% bone and 30% bamboo. The bone is clean and the carvings are detailed and high quality. 152 tiles means this game has all its original tiles, 144 playing tiles, 4 spare blanks and 4 added matching tiles with joker stickers. If you would like extra joker strickers for the 4 blank tiles just let me know.
Check out the flower tiles - one set shows the geisha's performing their daily tasks - the other set features cherubs at play, study and taking nourishment. I have taken close up photos so you can see the detail and quality of the engraving.
Because of the more complex style of the character tiles this game is likely from the mid to late 1950's.
If you are looking for something really unusual and that is rarely seen in North America then this may be the game for you. A must have for the serious Mah Jong collector !