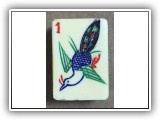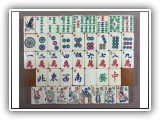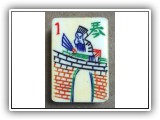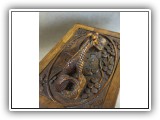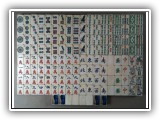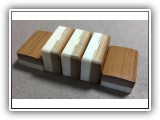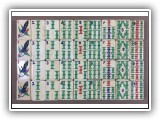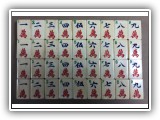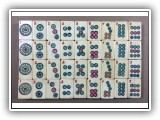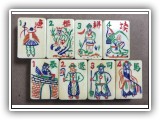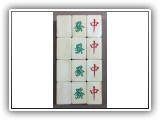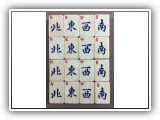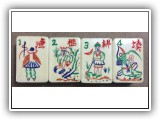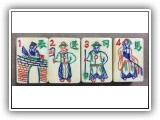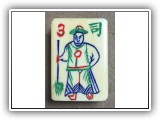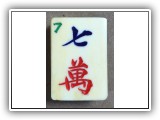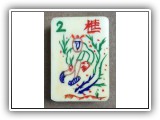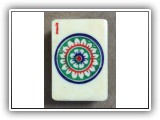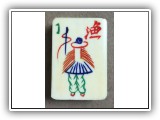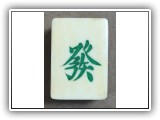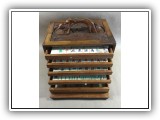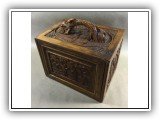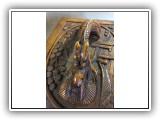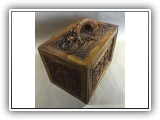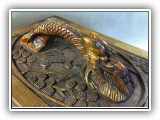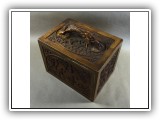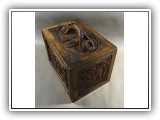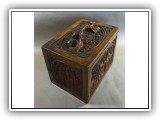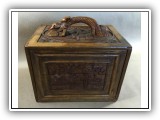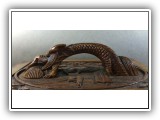 visual lightbox com by VisualLightBox.com v6.0m
Description:
I have been adopted and now have a lovely new home!

Offered for adoption is a simply gorgeous fully carved box with rare and detailed dragon handle. The dragon's head comprises one end of the handle and the curved dragon's tail the other.
This game feels "delicate and special" perhaps it was custom carved for a senior female figure.
There is something about the tiles that feels delicate. And by delicate I do not mean "worried to hold" delicate I mean classy and gently delicate. As if smaller dainty hands would be playing with the tiles. The tiles are a regular size - they just feel petite when you hold them :)
The carved case features pictoral scenes on all sides but your eye can't fail to be drawn to the magnificent dragon handle.
Check out the stylized one bamboo tile and the beautifully carved flower tiles. There are two bouquets of flowers each numbered 1-4. One set depicts emperors and their temple walls the other set I have never seen before - I am not sure what the flower tiles with the red symbols represent ...
There are 152 tiles with gorgeous thick bone to bamboo ratio "50/50" - 50% bone and 50% bamboo. I felt these might almost be 60/40 bone to bamboo ratio. The bone is clean and the carvings are detailed and high quality. 152 tiles means this game has all its original tiles, 144 playing tiles, 4 spare blanks and 4 added matching tiles with joker stickers. If you would like extra joker strickers for the 4 blank tiles just let me know.
Because of the more complex style of the character tiles this game is likely from the mid to late 1940's.
This game would have an honoured position in any collector's home !