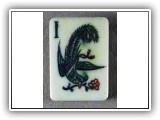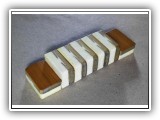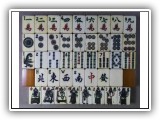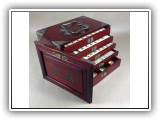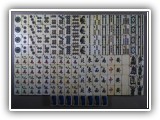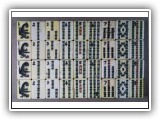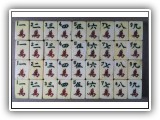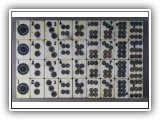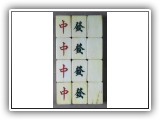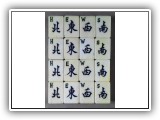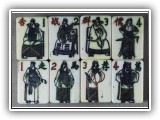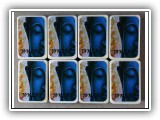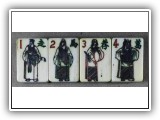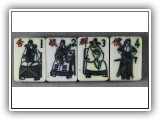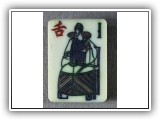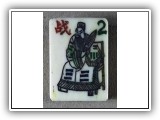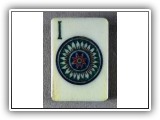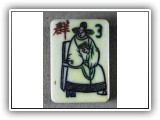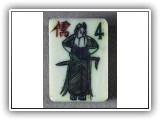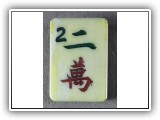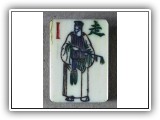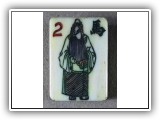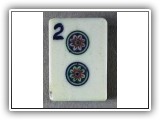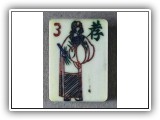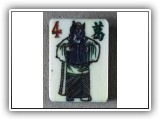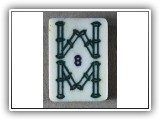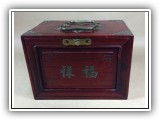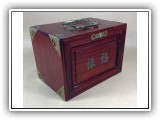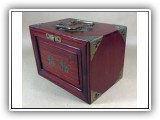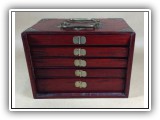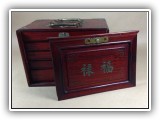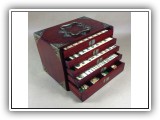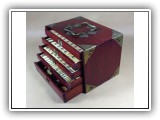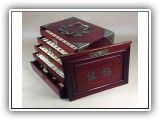 visual lightbox com by VisualLightBox.com v6.0m
Description:
I am adopted and now have a new home!
Offered for adoption is a fantastic rare "phoenix bamboo" bone & bamboo game from the early 1950's. This lovely little game is ideal for someone wishing to play using either NMJL (National Mah Jong League) or Chinese rules as it has been converted to having 152 tiles.
The tile design is intricate and precise, and the pieces are housed in their original Rosewood box. This is one of those games that gets oohh's and aahh's when the box drawers are opened. And the beauty does not end at the coveted phoenix one bamboo, it also features 2 full flower bouquets (each numbered 1-4), styled as "emperor" tiles!
And check out the condition of the Rosewood box ... all the corner trim is there, all the drawer pulls are there, the top carrying handles are there and, even the pull tassel on the top of the front panel to lift it up is still there. And hopefully you can tell from the pictures - it retains its original beauty even after all these years.
The character tiles are the "complex" style and the dragons are traditional Chinese characters. The whole game package is a beautiful complimenting design.
There are a total of 152 tiles with a bone to bamboo ratio "55/45" - 55% bone and 45% bamboo. 152 tiles means this game has all its original tiles - 144 playing tiles plus 8 matching tiles that have been added to be used for jokers. I have added joker stickers to each these 8 tiles.
Because of the added tiles this game can be played with using National Mah Jong League (NMJL) or traditional Chinese rules - the best of both worlds!
If you are looking for a beautiful vintage game with rare and intricate tiles this may be the one for you. It is ready for play right out of the box.
Let me know if I can help with any more information.