BONE & BAMBOO with inlaid case
Ref #471
Tiles:
152
Tile split:
60/40
Flowers:
8
Blanks/jokers:
8
Other BONE & BAMBOO games for sale

--

Click thumbnails to enlarge and start slideshow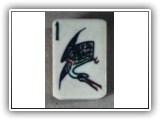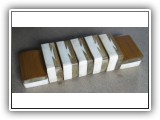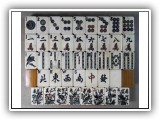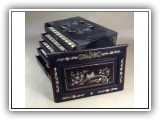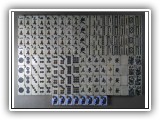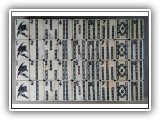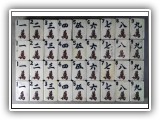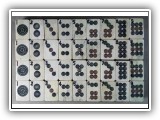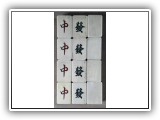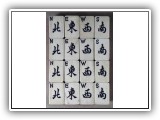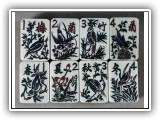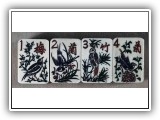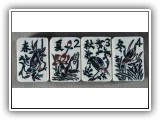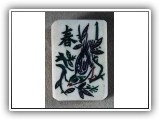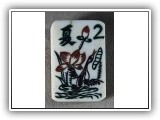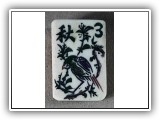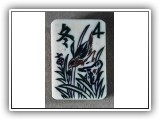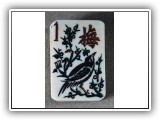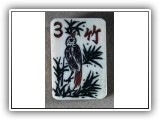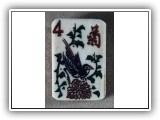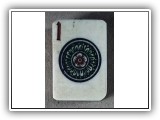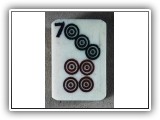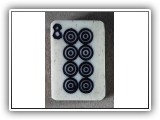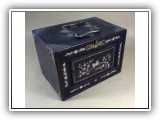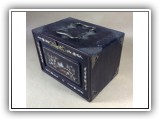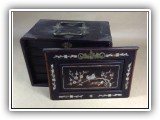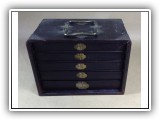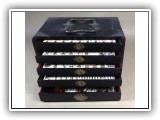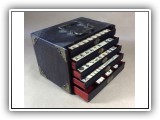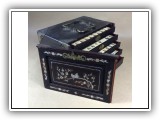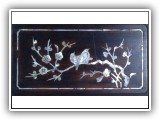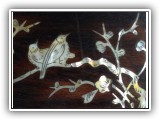 visual lightbox com by VisualLightBox.com v6.0m
Description:
I am adopted and now have a lovely new home.

Offered for adoption is a simply gorgeous vintage mah jong game with mother of pearl inlaid case and very unusual flowers featuring birds.
I feel I need to start by reminding you I am not a photographer (I try very hard to pretend I am one) and this game, despite my best efforts, looks way better in person than the photographs!
Let's start with the case, the bird theme starts here. The front panel shows a pair of birds on a blossom branch all beautifully inlaid out of mother of pearl. The drawer pulls are all intact and the box has all its original corner trim.
The bird theme continues with the complex carving on the flower tiles that depict different birds in amongst foliage - you almost wonder if there are birds on each tile as, on one or two tiles, they are almost hidden.
The one bamboo is a lovely diving crane and the dragons are traditional Chinese characters with the white dragon being a blank tile.
There are a total of 152 tiles with gorgeous thick bone to bamboo ratio "60/40" - 60% bone and 40% bamboo. Check out the side view of the tiles and how lovely and white the bone remains even after all these years. 152 tiles means this game has all its original tiles (144 playing tiles). Added to these 144 tiles are 8 matching tiles that have been stickered for use as jokers. Because of the added tiles this game can be played with using National Mah Jong League (NMJL) or traditional Chinese rules - the best of both worlds!
Because of the more complex style of the character tiles this game is likely from the mid to late 1940's.
This game is from a select portion of my collection and would be a very special addition to anyone's existing or growing collection.