BONE & BAMBOO - bamboo sprout
Ref #475
Tiles:
152
Tile split:
60/40
Flowers:
8
Blanks/jokers:
8
Other BONE & BAMBOO games for sale

--

Click thumbnails to enlarge and start slideshow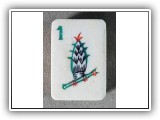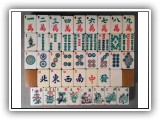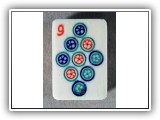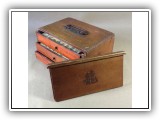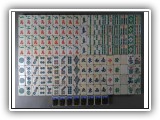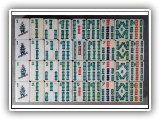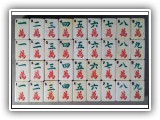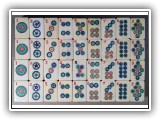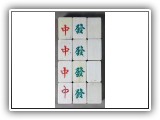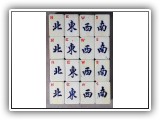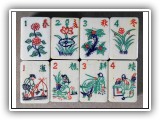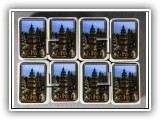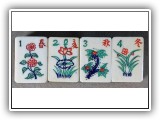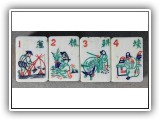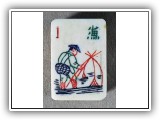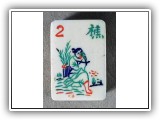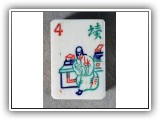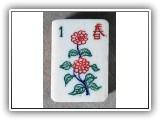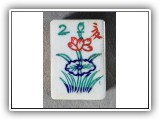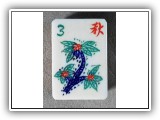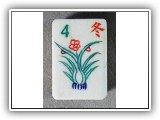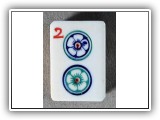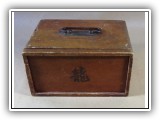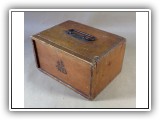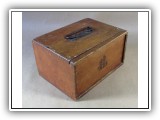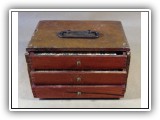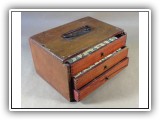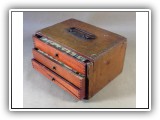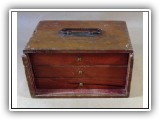 visual lightbox com by VisualLightBox.com v6.0m
Description:
I have been adopted and now have a lovely new home.

I confess the bamboo sprout one bamboo has to be my all time favorite style ever!
This delightful thick boned, beautifully carved bone & bamboo game is up for adoption. I had to think long and hard before deciding to part with this game and it is one of my Mahj groups most popular bone & bamboo games.
This game reminds me of the wonderful Bakelite games that the Chinese Games Co make - it has the unusual configuration of the 9 circles - they, unlike most other games, are laid out in a wonderful diamond shape. And check out the circle details - the inner portions of the circles are delicately carved flowers.
And even the flowers in this game are reminiscent of the Chinese Games Co tiles - they feature beautifully carved flowers and intricately detailed occupation tiles. The ink color is extremely vibrant and they just feel great in your hand.
The dragon tiles in this game are traditional Chinese characters with the white dragon denoted by just a plain blank tile.
This game is from the early 1950's as evidenced by the "complex" style character tiles.
The game is housed in its original, beautifully simple, wooden box with a sliding front cover. The box is neatly dovetailed - has just one handle on the top and metal drawer pulls - all of which work smoothly.
There are a total of 152 tiles with a bone to bamboo ratio "60/40" - 60% bone and 40% bamboo. 152 tiles means this game has all its original 144 tiles plus 8 matching tiles that have been added and stickered for use as jokers. Because of the added tiles this game can be played with using National Mah Jong League (NMJL) or traditional Chinese rules - the best of both worlds!
There are very few games available with the bamboo sprout, especially with the lovely 9 circle configuration. This is the perfect addition to anyone's collection or perhaps a single "special" game for someone looking for just one game. It is in a smaller box and will fit nicely and neatly into anyone's home.
Let me know if I can help with any more information. I love this game!