BONE & BAMBOO
Price US$488.00
Ref #482
Tiles:
152
Tile split:
25/75
Flowers:
8
Blanks/jokers:
8
Other BONE & BAMBOO games for sale

--

Click thumbnails to enlarge and start slideshow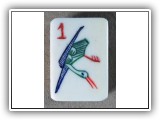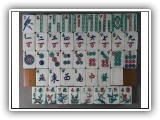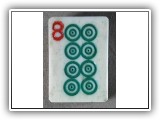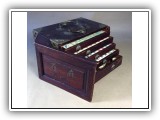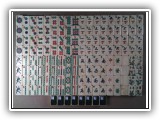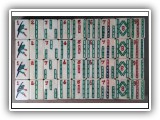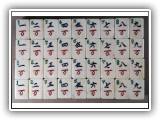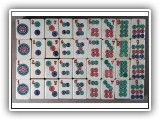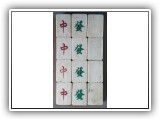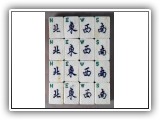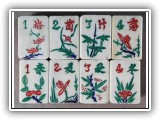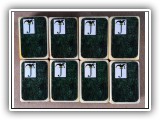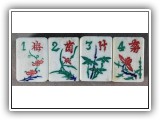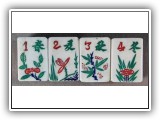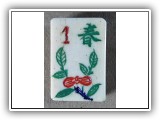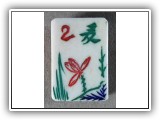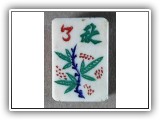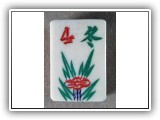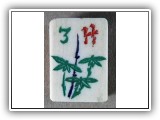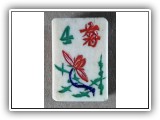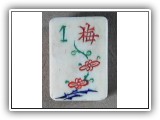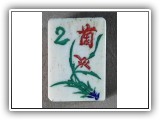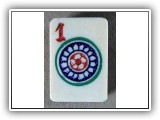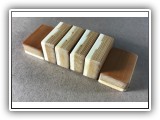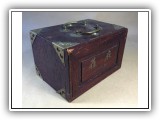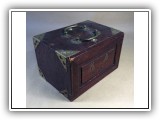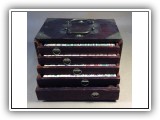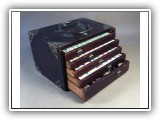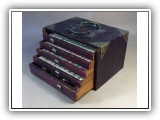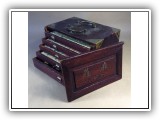 visual lightbox com by VisualLightBox.com v6.0m
Description:
Offered for adoption is an early diving crane vintage Mah Jong game that has been converted to 152 tiles allowing it to be played with using either National Mah Jong (NMJL) rules or traditional Chinese rules.
The game is in its original wooden box with traditional 5 drawers - 4 for the tiles and a further draw for accessories. The box has its original trim, carrying handles and drawer pulls.
I really love the style of the diving crane - it is almost as if the carver felt a little light hearted when he carved this set - it is certainly less tradtional than the usual crane designs.
All the tiles in this game have a feel of simplicity and calm - that may sound odd but this game has a lovely feel when playing with the tiles. They are light and easy to hold and this game was one of my Mahj ladies favorite evening games.
There are a total of 152 tiles with a bone to bamboo ratio "25/75" - 25% bone and 75% bamboo. 152 tiles means this game has all its original tiles - 144 playing tiles plus 8 matching tiles that have been added to be used for jokers. I have added joker stickers to each these 8 tiles.
I hope you will find this sweet game as attractive as we have these past 9 years!
Let me know if I can help with any more information.