BONE & BAMBOO
Price US$650.00
Ref #485
Tiles:
152
Tile split:
20/80
Flowers:
8
Blanks/jokers:
8
Other BONE & BAMBOO games for sale

--

Click thumbnails to enlarge and start slideshow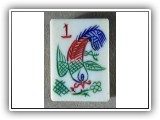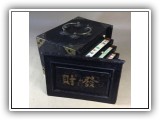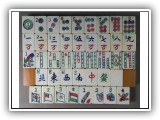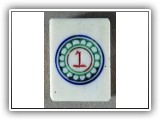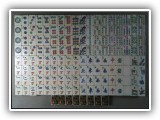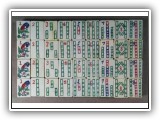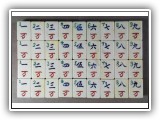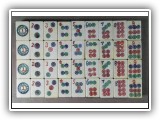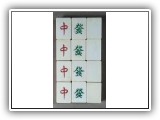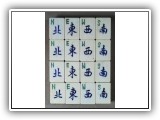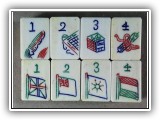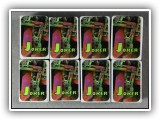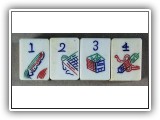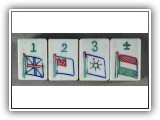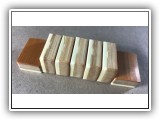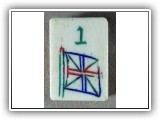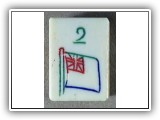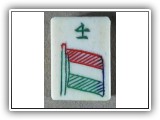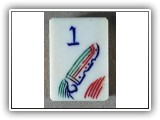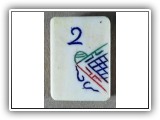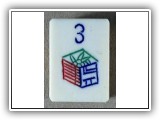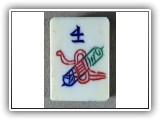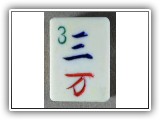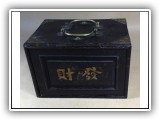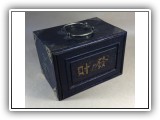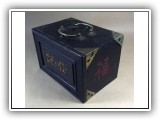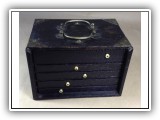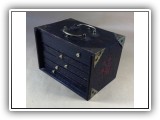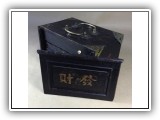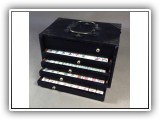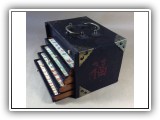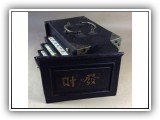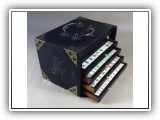 visual lightbox com by VisualLightBox.com v6.0m
Description:
How cute is this - a special game with a rather rare "PHOENIX" style one bamboo.
Offered for adoption is a lovely game with lots of special features rarely seen together including the "phoenix" bamboo, a rare style one circle with a digit in the middle and flags instead of flowers!
This game has its usual set of two bouquets of flowers. However one set is flags and the other is writing/parchment symbols. It is often believed that games with flags featured were made for a particular celebration or location - hence the flag of the regions being featured.
This game is from the mid to late1940's as evidenced by the "simple" style character tiles.
The game is housed in its original dark stained wood box - all the brass corner trim is in place. It even has all its original drawer pulls - note these pulls are actually made of bone. The box has more detail than usual - it has symbols on the front and both sides - the side symbols being in differing colors to each other.
There are a total of 152 tiles with a bone to bamboo ratio "20/80" - 20% bone and 80% bamboo. 152 tiles means this game has all its original tiles (144 playing tiles). Added to these 144 tiles are 8 matching tiles that have been stickered for use as jokers. Because of the added tiles this game can be played with using National Mah Jong League (NMJL) or traditional Chinese rules - the best of both worlds!
This game has lots of interesting features, especially the highly desirable phoenix one bamboo. Certainly a good conversation piece at the Mah Jong table during a game with your friends.
Let me know if I can help with any more information.