BONE & BAMBOO - superb carved case
Price US$2,230.00
Ref #493
Tiles:
152
Tile split:
55/45
Flowers:
8
Blanks/jokers:
8
Other BONE & BAMBOO games for sale

--

Click thumbnails to enlarge and start slideshow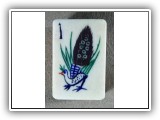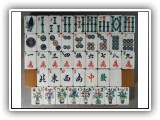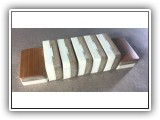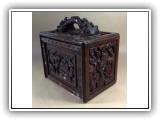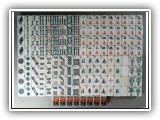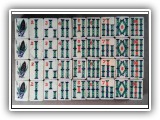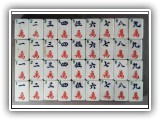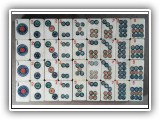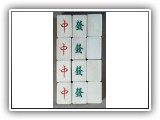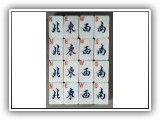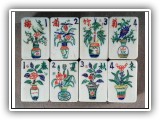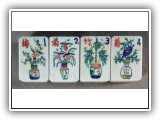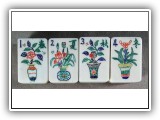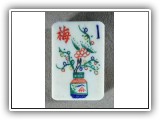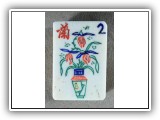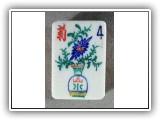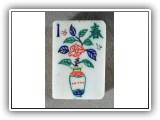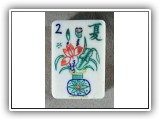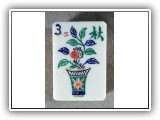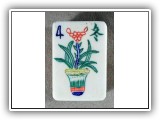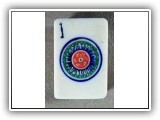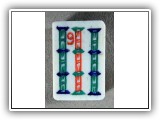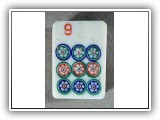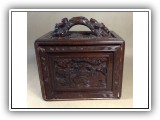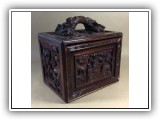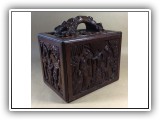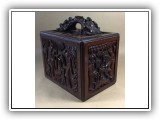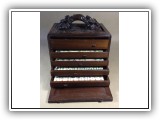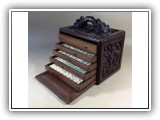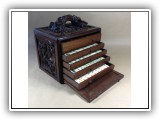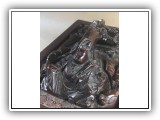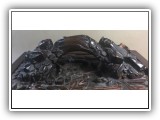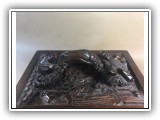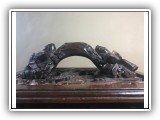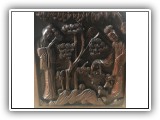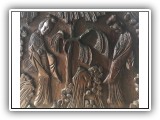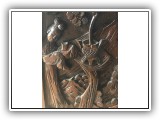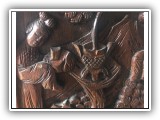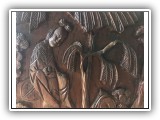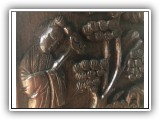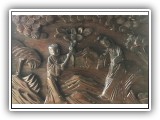 visual lightbox com by VisualLightBox.com v6.0m
Description:
Offered for adoption is a simply gorgeous fully carved box with deep and detailed carvings. The carvings are on all 4 sides and the top and it has a fully carved handle with figurines on each end. I have taken a number of pictures of the carvings so you can see the scenes it is depicting and how expressive their story is.
As you can also see from the pictures this game has really nice quality tiles that are very clean with lovely white bone fronts and the desirable plant pot style flowers. I particularly like the flower tiles in this game as they are lovely examples of the coveted "plant pot" style. They are very detailed and beautifully painted and coupled with the lovely thick bone to bamboo ration have a lovely weight to them during play. There are two fully sequenced flowers each numbered 1-4.
And take a look at the honor tiles (winds) they too are clear and very readable. The dragon tiles are traditional Chinese characters (red and green) and the white dragon is totally blank. This game has the more "complex" style of character tiles and is from the mid to late 1940's.
There are a total of 152 tiles with a bone to bamboo ratio "55/45" - 55% bone and 45% bamboo. 152 tiles means this game has all its original 148 tiles plus 4 matching tiles that have been added and stickered for use as jokers. Because of the added tiles this game can be played with using National Mah Jong League (NMJL) or traditional Chinese rules - the best of both worlds!
This is a lovely quality bone & bamboo game with lovely thick bone tiles - it will make a great addition to anyone's Mah Jong collection or could, perhaps, be the "special" game we all choose to fetch out at our Mahj evenings.
Let me know if I can help with any more information.