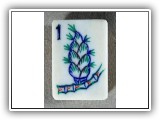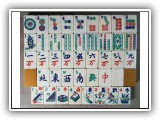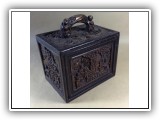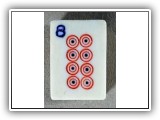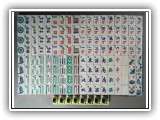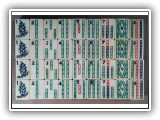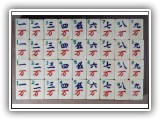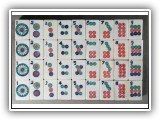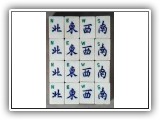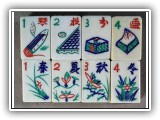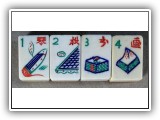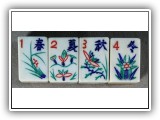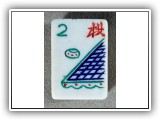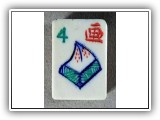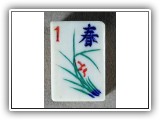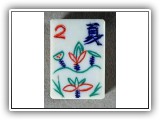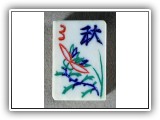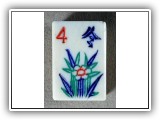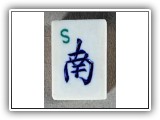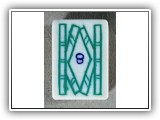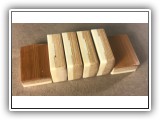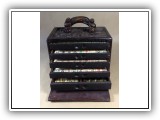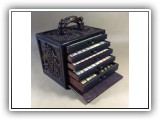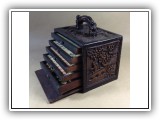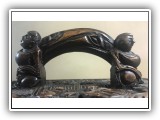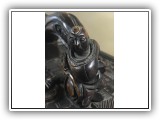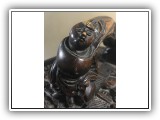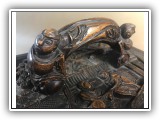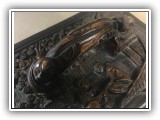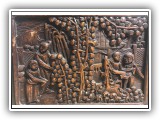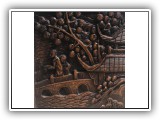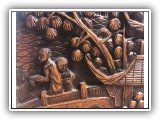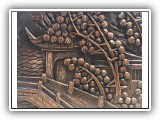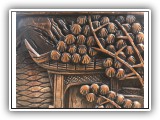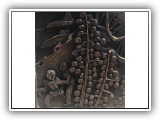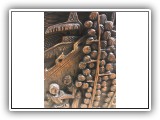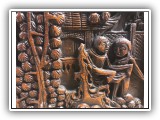 visual lightbox com by VisualLightBox.com v6.0m
Description:
I am now adopted and have a lovely new home!

Offered for adoption is one of my all-time favorite combinations - an intricately carved box AND a bamboo sprout bone and bamboo game.
Let's start with the case. It is carved on all sides and the top - it has a fully carved handle and at each end of the handle are figurines. Each side panel is a scene and is deeply carved. I have taken pictures of sections of each panel so you can get an idea on how deep and detailed the carving is.
Inside, the pull out drawers have finger gaps to grab and the bottom drawer is spring loaded so that when the front panel is fully closed you don't see a hinge, it is held in place by the spring tension, and in fact you have to know how to open the door (there is a secret trick to it). When open, the front panel slides into place underneath all of the drawers. I have taken lots of pictures so you can see the full extent of the carved box detail.
Turning now to the tiles - I just can't resist this lovely style of bamboo sprout. It is actually a little stylized and rounded - it reminds me of a plump fruit!
The one circle is a gorgeous rose wheel and the remainder of the circles are concentric. Note the really unusual 8 circles - instead of being blue they are red! The character tiles are the "simple" style indicating this game is from pre 1945. I suspect this game is from the early 1940's - perhaps 1943.
The winds have unusual green digits (most of the time they are blue or black) and the game has traditional Chinese characters for dragons.
The flower bouquets (two sets numbered 1-4) depict simple garden flowers in one set and the other is depicting writing tools and scrolls.
This lovely little game is ideal for someone wishing to play using either NMJL (National Mah Jong League) or Chinese rules as it has been converted to having 152 tiles.
There are a total of 152 tiles with a bone to bamboo ratio "25/75" - 25% bone and 75% bamboo. 152 tiles means this game has all its original tiles - 144 playing tiles plus 8 matching tiles that have been added to be used for jokers. I have added joker stickers to each these 8 tiles.
If you are looking for a beautiful carved vintage Mah Jong game with the neatest bamboo sprout one bamboo then this is the game for you. It will look wonderful on your credenza and will be lovely to play with - what more could you want.
And of course, because of the added tiles this game can be played with using National Mah Jong League (NMJL) or traditional Chinese rules - the best of both worlds!
Let me know if I can help with any more information.