BONE & BAMBOO - painted/carved case
Price US$2,940.00
Ref #495
Tiles:
152
Tile split:
70/30
Flowers:
8
Blanks/jokers:
8
Other BONE & BAMBOO games for sale

--

Click thumbnails to enlarge and start slideshow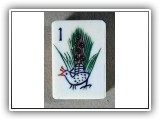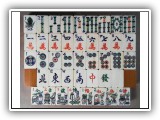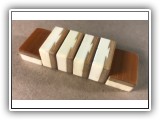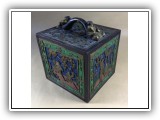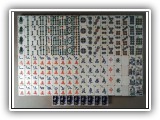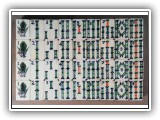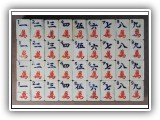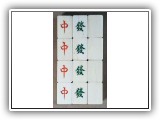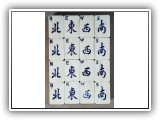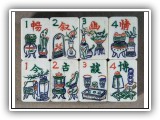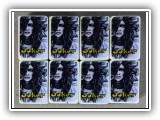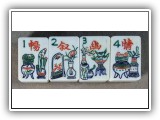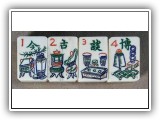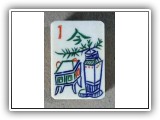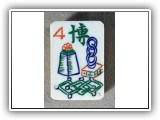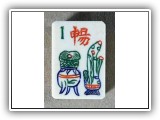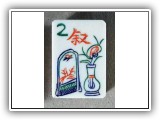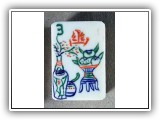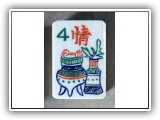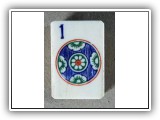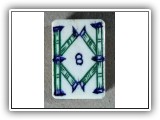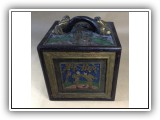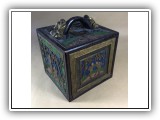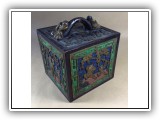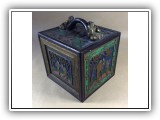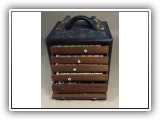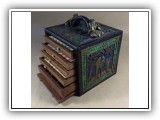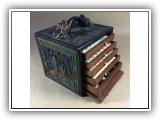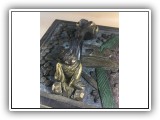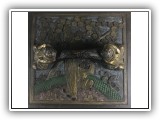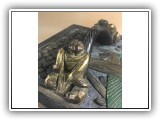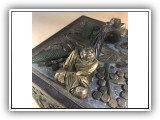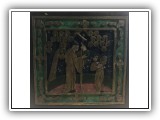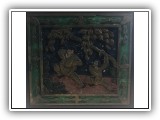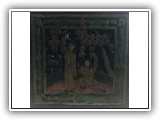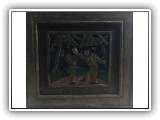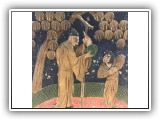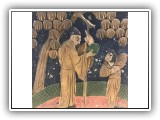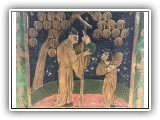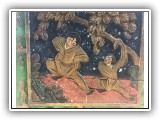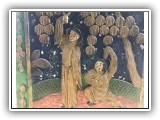 visual lightbox com by VisualLightBox.com v6.0m
Description:
I am so pleased to offer this wonderful vintage fully carved box with exquisite tiles for adoption - it is quite the beauty!
This game offers a mix of a "traditional" carved box and wonderfully stylized bone & bamboo tiles. These tiles are amazing - they are beautifully carved, easy to read and are wonderfully thick bone.
Check out the gorgeous sitting sparrow style one bamboo with full colourful plumage. There are two bouquets of flowers each numbered 1-4. The flower theme is medicinal pots of varying styles with a lot of detail and colour.
There are 152 tiles with gorgeous thick bone to bamboo ratio "70/30" - 70% bone and 30% bamboo. The bone is clean and the carvings are detailed and high quality. 152 tiles means this game has all its original tiles, 148 playing tiles and 4 spare blanks.
Because of the more complex style of the character tiles this game is likely from the mid to late 1940's. And take a look at the honor tiles (winds) they too are clear and very readable. The dragon tiles are traditional Chinese characters (red and green) and the white dragon is totally blank.
This game feels and looks quite special and unique - the tiles have a lovely feel to them, the bone is thick and heavy and the case is carved on all 4 sides with pictorial scenes. The designs have coloured elements which is extremely rare and gilding contrast which enhances the depth of the carving. Even the handle has figurines on each end and has unsusual detail across the actual part you hold - often this portion of the handle is plain. The drawers even have their original bone pull handles.
If you are seeking a wonderful carved game with extraordinary tiles then this could be the one ! It is one of the more special games from my personal collection.
Would this game look good in YOUR home ?