BONE & BAMBOO with carved case
Ref #496
Tiles:
152
Tile split:
70/30
Flowers:
8
Blanks/jokers:
8
Other BONE & BAMBOO games for sale

--

Click thumbnails to enlarge and start slideshow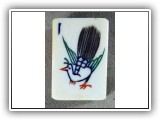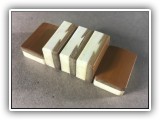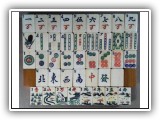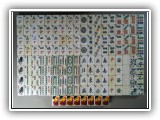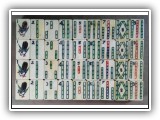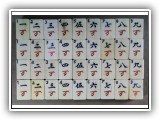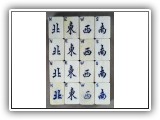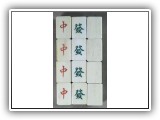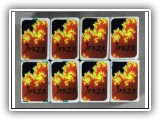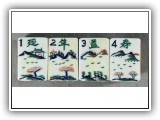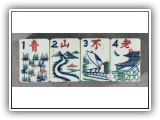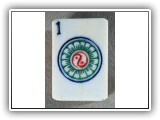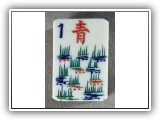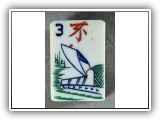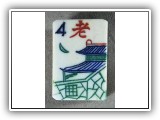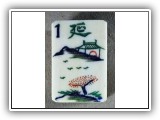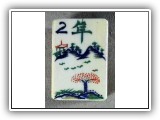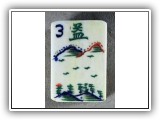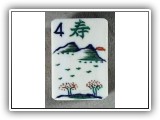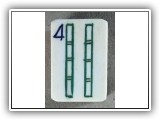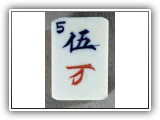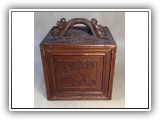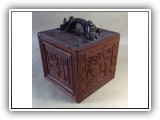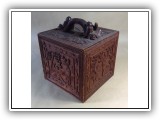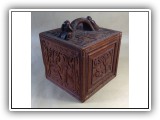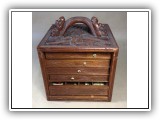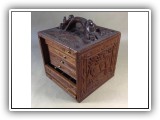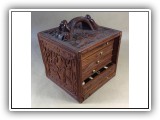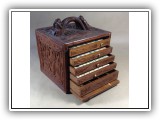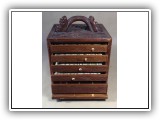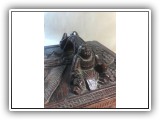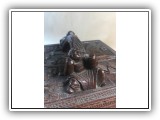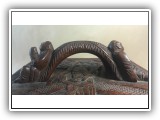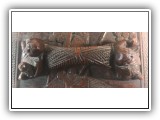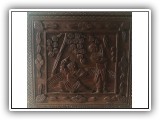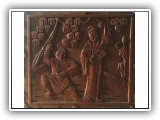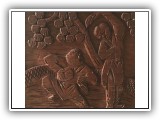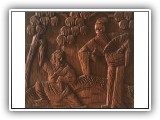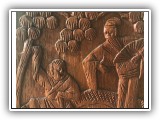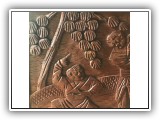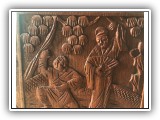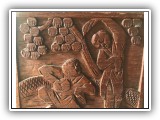 visual lightbox com by VisualLightBox.com v6.0m
Description:
I am adopted and now have a lovely new home!
Offered for adoption is a simply gorgeous fully carved box with beautiful carved detail including the front of each of the interior drawers.
This game feels quite special and unique - the tiles have a lovely feel to them, the bone is thick and heavy and the case is carved on all 4 sides with pictorial scenes. Even the handle has figurines on each end and has unsusual detail across the actual part you hold - often this portion of the handle is plain. The drawers have individual carved detail and each of the drawer pulls is made from a small circle of bone.
After the carved case draws your eye you can't fail to fall in love with the beautiful flower scenes. Each bouquet of 4 tiles (numbered 1-4), when laid out together, links to make one continuous picture. Each scene shows a journey through mountains and valleys.
In addition, check out the design of the one circles - the center of the tiles have the yin yang symbol in a lovely red design. Yin Yang dates from the 3rd century BC and denotes that all things exist as inseparable and contradictory opposites.
There are a total of 152 tiles with gorgeous thick bone to bamboo ratio "70/30" - 70% bone and 30% bamboo. The bone is clean and white and the carvings are detailed and high quality. 152 tiles means this game has all its original tiles (144 playing tiles). Added to these 144 tiles are 8 matching tiles that have been stickered for use as jokers. Because of the added tiles this game can be played with using National Mah Jong League (NMJL) or traditional Chinese rules - the best of both worlds!
Because of the simple style of the character tiles this game has its age is pre-1945.
This game is from a select portion of my collection and would be a very special addition to anyone's existing or growing collection.