BONE & BAMBOO
Price US$590.00
Ref #497
Tiles:
152
Tile split:
20/80
Flowers:
8
Blanks/jokers:
8
Other BONE & BAMBOO games for sale

--

Click thumbnails to enlarge and start slideshow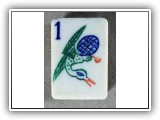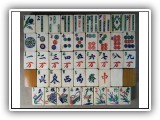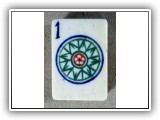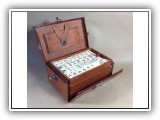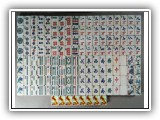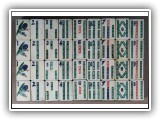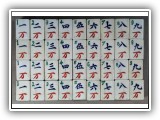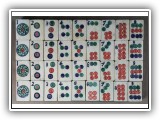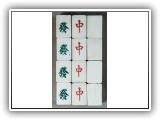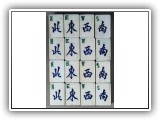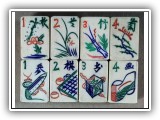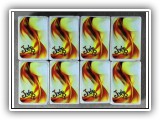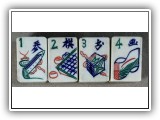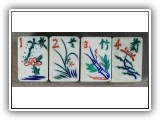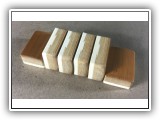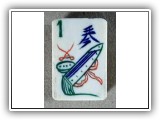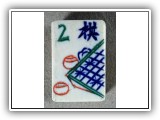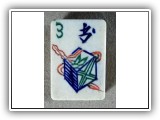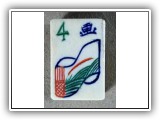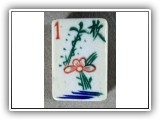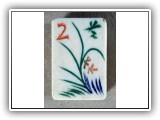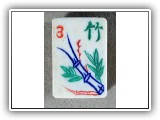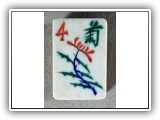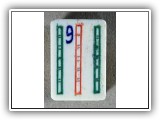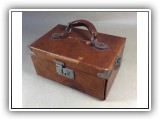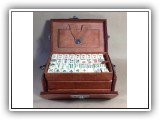 visual lightbox com by VisualLightBox.com v6.0m
Description:
Offered for adoption is a beautiful vintage game with the absolute cutest one bamboo - the design is a swallow in return swoop and is simply gorgeous in person! I swear the bird appears to be smiling :)
This game is an old one from the late 1930's and instead of being in a traditional Rosewood box it is housed in a custom leather box with leather trays. All the box elements are present but one leather loop that holds one side of the carrying handle has broken and will need repairing. The metal handle ring is still there which is often missing when the handle becomes loose like this. The case also has a neat little storage pouch in the lid for putting instructions or notes and the clasp on this still works. The two clips on the side of the case and the front lock all work but sadly the key is missing.
The flower designs are wild flowers and writing tools and are very nicely carved. And the one circle reminds me of a carriage wheel. It is very styalized. The dragon tiles are traditional Chinese characters (red and green) and the white dragon is totally blank.
There are a total of 152 tiles with a bone to bamboo ratio "20/80" - 20% bone and 80% bamboo. 152 tiles means this game has all its original tiles - 144 playing tiles plus 8 matching tiles that have been added to be used for jokers. I have added joker stickers to each these 8 tiles. Because of the added tiles this game can be played with using National Mah Jong League (NMJL) or traditional Chinese rules - the best of both worlds!
This is a game that is ready for you right out of the box. It has been lovingly played with for years and has many more years of life to offer!
Let me know if I can help with any more information.