BONE & BAMBOO
Price US$615.00
Ref #498
Tiles:
152
Tile split:
20/80
Flowers:
8
Blanks/jokers:
8
Other BONE & BAMBOO games for sale

--

Click thumbnails to enlarge and start slideshow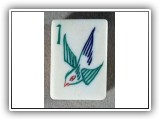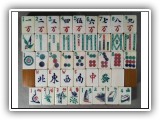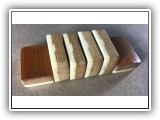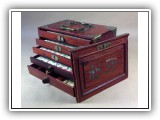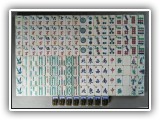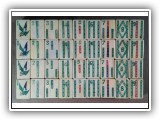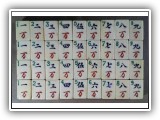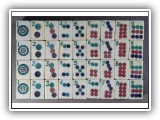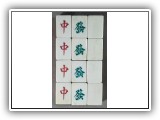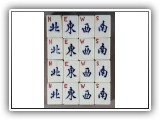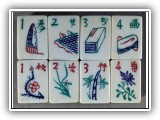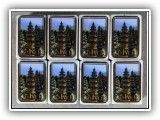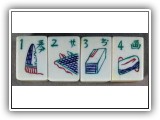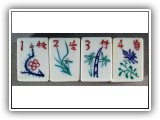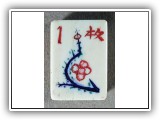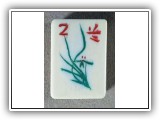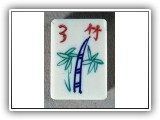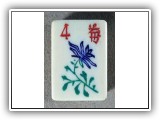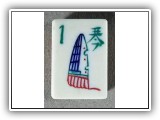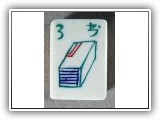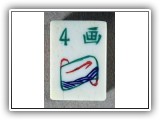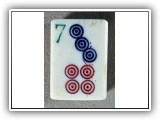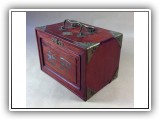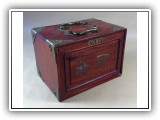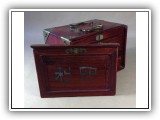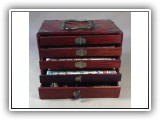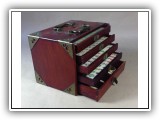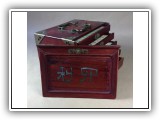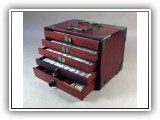 visual lightbox com by VisualLightBox.com v6.0m
Description:
Offered for adoption from my personal collection is a clean and vibrant game featuring a soaring sparrow one bamboo in a rather different design. It is more stylized than the traditional soaring bird and very nicely carved.
The one bamboo always feels rather pleasing and happy to me when I play with this game. This game is in its original Rosewood box.
This game has its usual set of two bouquets of flowers. Each set is numbered 1-4. One set is garden flowers the second is writing and parchment tools. Both sets are colorful and cheerful.
The dragon tiles in this game are traditional Chinese characters.
This game is from the late 1940's as evidenced by the "simple" style character tiles.
The game is housed in its original Rosewood box. All the original corner brass trim is still attached and it still has both its carrying handles. All the drawer pulls are still in place and working well.
There are a total of 152 tiles with a bone to bamboo ratio "20/80" - 20% bone and 80% bamboo. 152 tiles means this game has all its original 144 tiles plus 8 matching tiles that have been added and stickered for use as jokers. Because of the added tiles this game can be played with using National Mah Jong League (NMJL) or traditional Chinese rules - the best of both worlds!
If you are looking for a truly vintage game with a lot of heart this game may be for you. It's looking for a new home :)
Let me know if I can help with any more information.