BONE & BAMBOO
Price US$730.00
Ref #501
Tiles:
152
Tile split:
45/55
Flowers:
8
Blanks/jokers:
8
Other BONE & BAMBOO games for sale

--

Click thumbnails to enlarge and start slideshow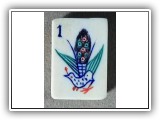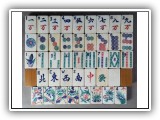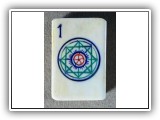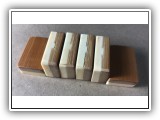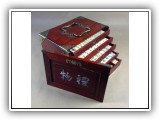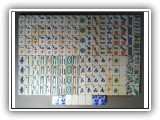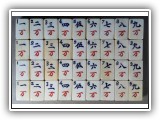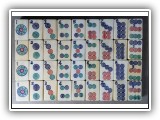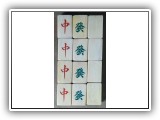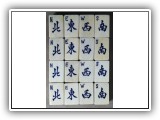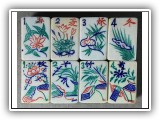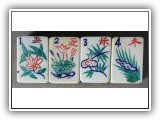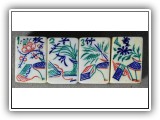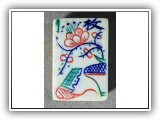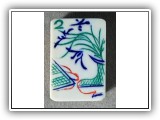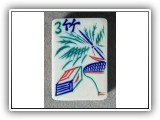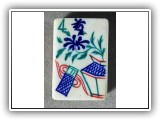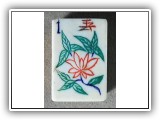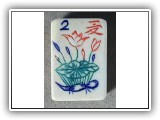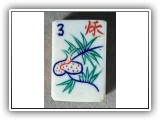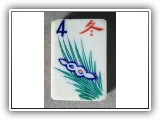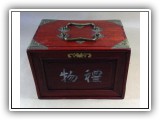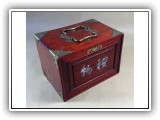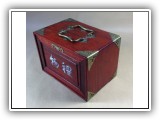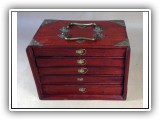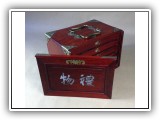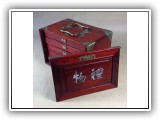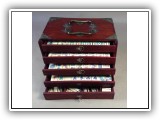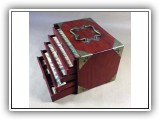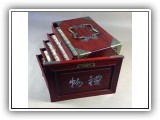 visual lightbox com by VisualLightBox.com v6.0m
Description:
This game is a very cute sitting sparrow style game housed in its original Rosewood box. What makes this game special, I think, are the lovely flower carvings and the wonderfully unusual geometric one circle design (see the close up picture #3).
This game has its usual set of two bouquets of flowers each numbered 1-4. But check out the crisp carvings and very detailed designs on the flower tiles. These flowers strike me as a great conversation topic at your mahj evenings because everyone I have spoken to about this game has a different interpretation of the flowers' "message".
This game is from the early to mid 1940's as evidenced by the "simple" style character tiles.
The game is housed in its original Rosewood box. All its brass corners are intact, the two handles are secure and sturdy. Note one part of a drawer pull is missing but all the others are there and strong.
There are a total of 152 tiles with a bone to bamboo ratio "45/55" - 45% bone and 55% bamboo. 152 tiles means this game has all its original 148 tiles, 144 for playing and 4 spares, plus 4 matching tiles that have been added and stickered for use as jokers. Because of the added tiles this game can be played with using National Mah Jong League (NMJL) or traditional Chinese rules - the best of both worlds!
For anyone wishing to add a lovely vintage game to their collection or perhaps start a collection this is a great addition to anyone's home ...