BONE & BAMBOO
Price US$840.00
Ref #502
Tiles:
152
Tile split:
30/70
Flowers:
8
Blanks/jokers:
8
Other BONE & BAMBOO games for sale

--

Click thumbnails to enlarge and start slideshow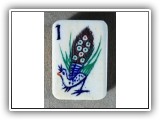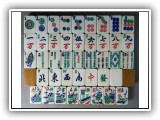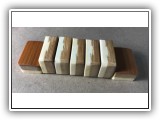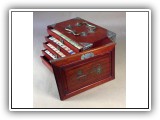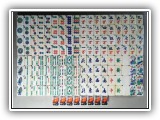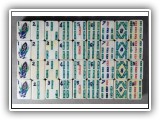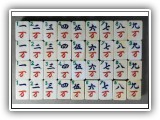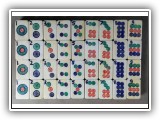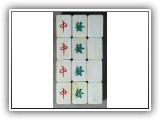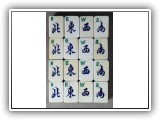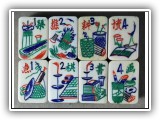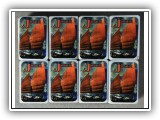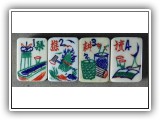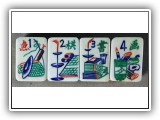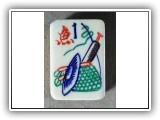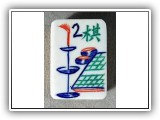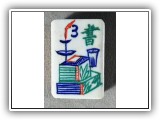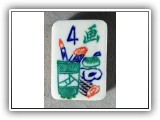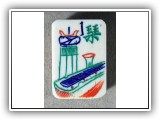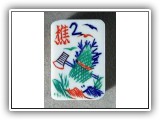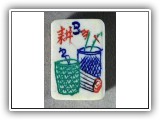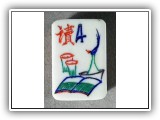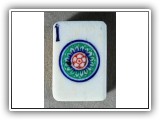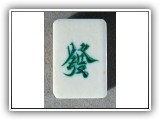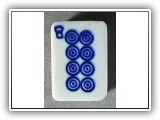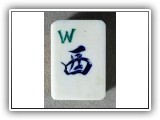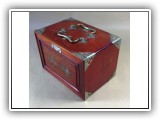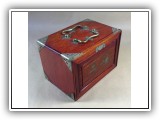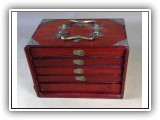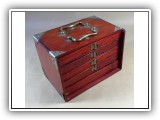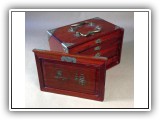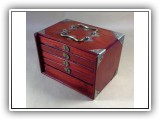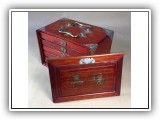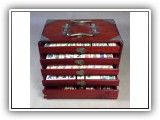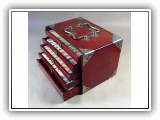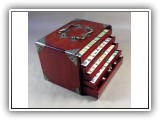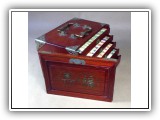 visual lightbox com by VisualLightBox.com v6.0m
Description:
Offered for adoption is a very pretty little bone & bamboo game with the sassiest sitting sparrow one bamboo - check out the strutting posture and the peacock like tail feathers!
The game is housed in its original Rosewood box that has survived the test of time - all its original drawers, drawer pulls, top handles and brass trim are still intact! Check out its condition - not bad for a box many decades old.
Let's start with those really cute flower tiles - they are intricate, colourful & complex in design. They look to represent aspects of a person's home and surroundings. Combined this set of 2 complete bouquets of flowers each numbered 1-4 are adorable.
The dragon tiles are traditional Chinese characters with the white dragon being a blank tile. The one circle is also beautifully detailed with layers within layers of rose petals.
There are a total of 152 tiles with a bone to bamboo ratio "30/70" - 30% bone and 70% bamboo. 152 tiles means this game has all its original tiles (144 playing tiles). Added to these 144 tiles are 8 matching tiles that have been stickered for use as jokers. Because of the added tiles this game can be played with using National Mah Jong League (NMJL) or traditional Chinese rules - the best of both worlds!
And, the simple style of the character tiles means this game is pre-1945, I estimate this game is likely from the early 1940's because of the complexity of the flower carvings. Amazing to think how many years this game has been around and been played with.
This game is from my personal collection and would be a very special addition to anyone's existing or growing collection.
Let me know if I can help with any more information.