BONE & BAMBOO - NEWS flowers!
Price US$765.00
Ref #503
Tiles:
152
Tile split:
30/70
Flowers:
8
Blanks/jokers:
8
Other BONE & BAMBOO games for sale

--

Click thumbnails to enlarge and start slideshow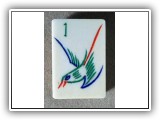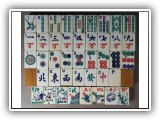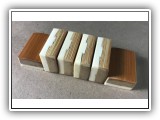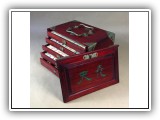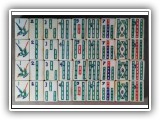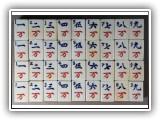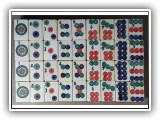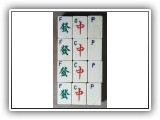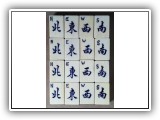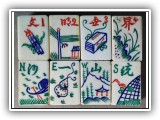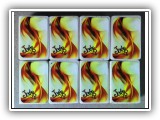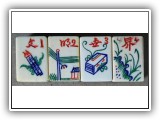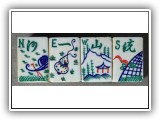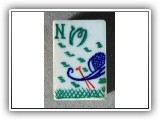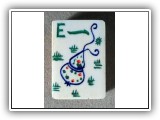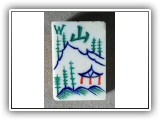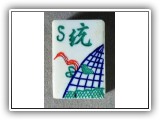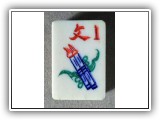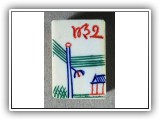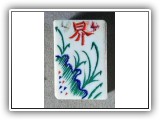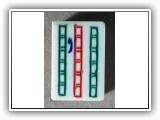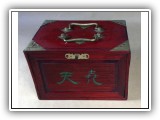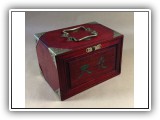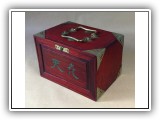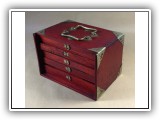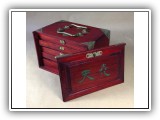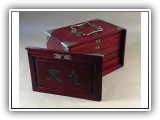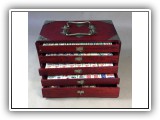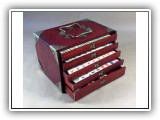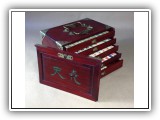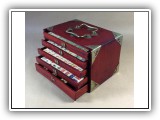 visual lightbox com by VisualLightBox.com v6.0m
Description:
Offered for adoption is a beautiful vintage game with the absolute cutest one bamboo - the design is a swallow in return swoop and is simply gorgeous in person! I swear the bird appears to be smiling :)
This game is an old one from the late 1930's and is in its original Rosewood box. All the brass trim is present and the top two handles are securely attached. Even the drawer pulls are there and fully working. Not bad for a box from the late 1930's.
The flower tiles are really different than usual. There are two sets of bouquets but instead of each set being numbered 1-4 one of the sets actually uses N,S,E,W and the other the traditional 1-4. We love using this different flower system. As a group we decided that the wind symbols would follow NEWS (N being 1, E being 2 etc) but of course you can change that if you wish.
The flower designs create a scene that denotes writing instruments and has nice carving detail. And the one circle reminds me of a carriage wheel. The dragon tiles are traditional Chinese characters with the white dragon being a blank tile.
There are a total of 152 tiles with a bone to bamboo ratio "30/70" - 30% bone and 70% bamboo. 152 tiles means this game has all its original tiles - 144 playing tiles plus 8 matching tiles that have been added to be used for jokers. I have added joker stickers to each these 8 tiles.
Our Mahj group loved playing with this game and it has been a treasured member of my personal collection for many years.
Do you think it would suit your home ... let me know if I can help with further information.