BONE & BAMBOO
Price US$680.00
Ref #504
Tiles:
152
Tile split:
25/75
Flowers:
8
Blanks/jokers:
8
Other BONE & BAMBOO games for sale

--

Click thumbnails to enlarge and start slideshow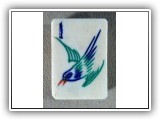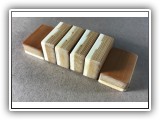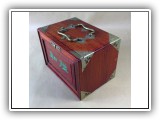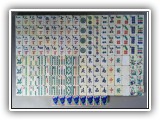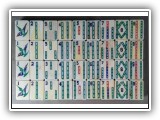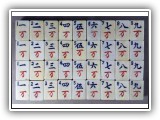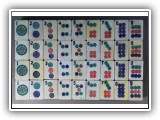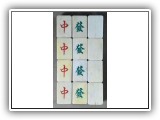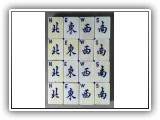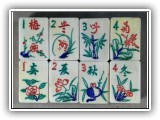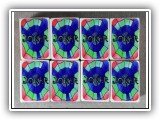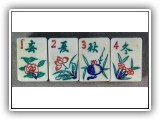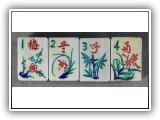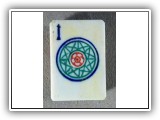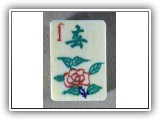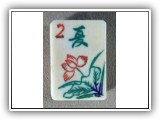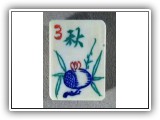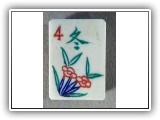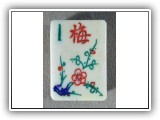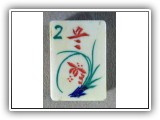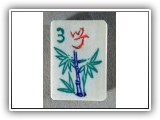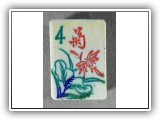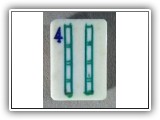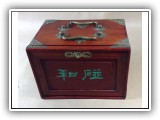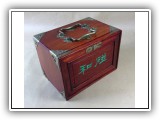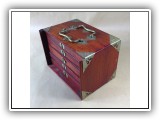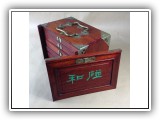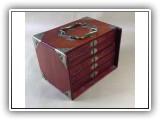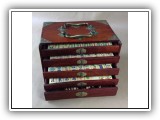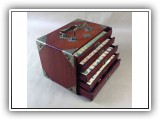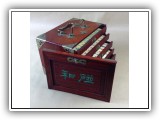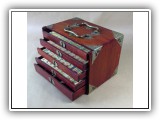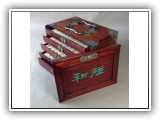 visual lightbox com by VisualLightBox.com v6.0m
Description:
Offered for adoption is a lovely bone & bamboo game with a rather neat stylized one bamboo. I was lucky to have found extra tiles to convert this game to have 152 tiles so it is ideal for anyone wishing to play using NMJL (National Mah Jong League) or Chinese rules.
The design is classy and distinct. And the tiles come in their original rosewood box. This case is in great condition the box is intact, has all its brass corner trim, all its pull handles and both top carrying handles!
The flowers are "simple" herbal style flowers. The dragons are traditional Chinese characters - appropriately traditional for a game from the mid 1930's. The character tiles assist with dating the game - they are the "simple" style.
There are a total of 152 tiles with a bone to bamboo ratio "25/75" - 25% bone and 75% bamboo. 152 tiles means this game has all its original tiles (144 playing tiles). Added to these 144 tiles are 8 matching tiles that have been stickered for use as jokers. Because of the added tiles this game can be played with using National Mah Jong League (NMJL) or traditional Chinese rules - the best of both worlds!
This is a game that is ready for you right out of the box. It has been lovingly played with for years and has many more years of life to offer!
Let me know if I can help with any more information.