BONE & BAMBOO - Yin & Yang
Ref #506
Tiles:
152
Tile split:
20/80
Flowers:
8
Blanks/jokers:
8
Other BONE & BAMBOO games for sale

--

Click thumbnails to enlarge and start slideshow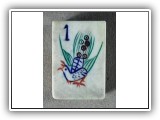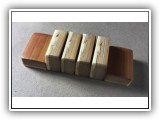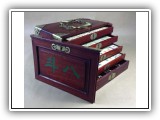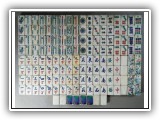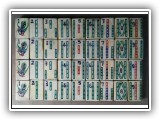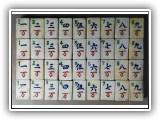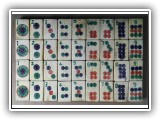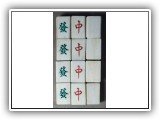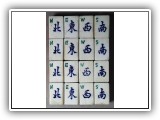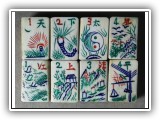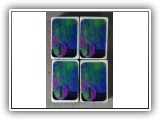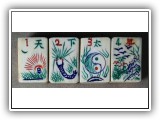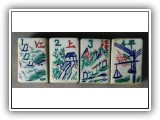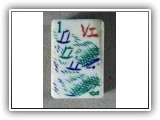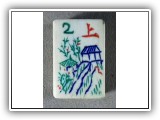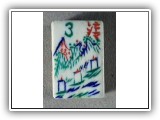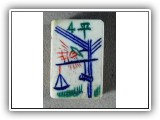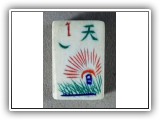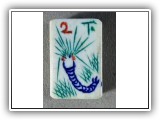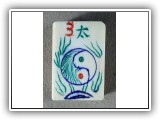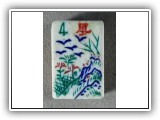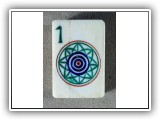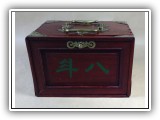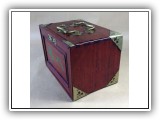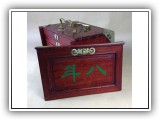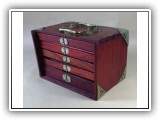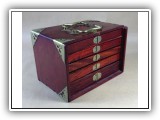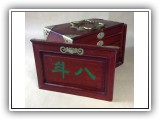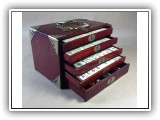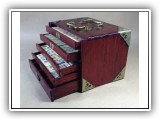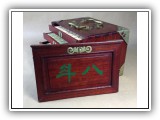 visual lightbox com by VisualLightBox.com v6.0m
Description:
I have been adopted and now have a lovely new home!

Feeling Zen today?
Check out the neat Yin & Yang symbol in this lovely vintage game. Chinese philosophy states that Yin & Yang describes the seemingly opposite or contrary forces that may actually compliment or interconnect independently in nature ...
Offered for adoption is a lovely vintage game with really neat flowers including, as already mentioned, the yin and yang connection!
This game is a sitting sparrow style game housed in its original Rosewood box. The tiles are nicely carved and painted but what makes this game special, I think, are the very different flower tiles.
This game has its usual set of two bouquets of flowers. However one set is featuring a journey and the second set (with the yin & yang symbol) seems to be paralleling the trip with connecting scenes. These flowers strike me as a great conversation topic at your mahj evenings because everyone I have spoken to about this game has a different interpretation of the flowers' "message".
This game is from the mid 1940's as evidenced by the "simple" style character tiles.
The game is housed in its original Rosewood box. Note one piece of brass trim is missing but all the others are in place, it has both its carrying handles and the drawer pulls are all still in place and working well.
There are a total of 152 tiles with a bone to bamboo ratio "20/80" - 20% bone and 80% bamboo. 152 tiles means this game has all its original 148 tiles, 144 for playing and 4 spares, plus 4 matching tiles that have been added and stickered for use as jokers. Because of the added tiles this game can be played with using National Mah Jong League (NMJL) or traditional Chinese rules - the best of both worlds!
A great game and potentially a great conversation piece at the Mah Jong table during a game with your friends.
Let me know if I can help with any more information.