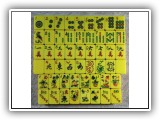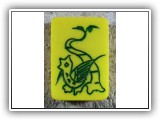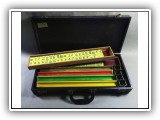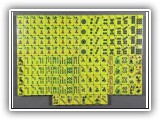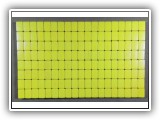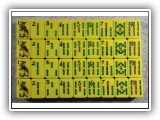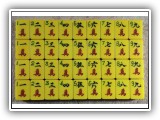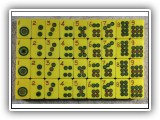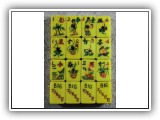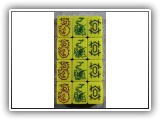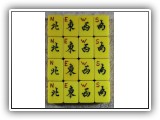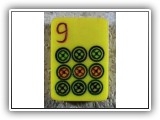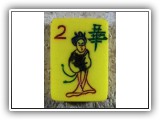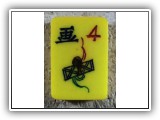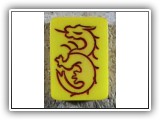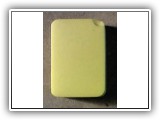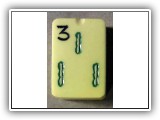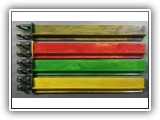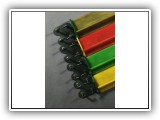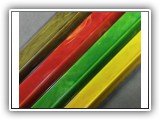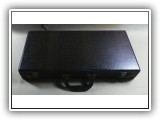 visual lightbox com by VisualLightBox.com v6.0m
Description:
I have been adopted and now have a new home.

I am very pleased to offer this lovely vintage "JAYMAR" CHINESE BAKELITE Mah Jong game for adoption from my personal Mah Jong collection.
This game is from the mid-1950's and has 12 flowers and 4 natural jokers. No need for joker stickers in this game!
The racks are a swirled Bakelite and the colors are candy apple red (with a hint of orange), light minty green, tangy lemon and beige/butterscotch swirl. The token stops (E's) are all vintage Bakelite - there are 3 matching green token stops and one butterscotch stop (denoting the East wind player). All the flippies are working and relatively untarnished.
The case is a dark brown faux crocodile pattern, its Bakelite handle is intact and the locks both latch and close properly. The case is relatively unmarked and is in nice condition still.
This game comes from the WBL (worn but lovable) section of my collection. There are a couple of flea bites out of a couple of tiles (photographed above). I continue to strive to not to break up complete games and hope someone will be able to find this a great new home!
With 152 tiles this game is ready for play using either NMJL (National Mah Jong League) and/or Chinese rules play.
REMEMBER: Despite my age I have many more years of life left in me ... I may be a little more worn than some games on this website but I know someone will still find me lovable :)