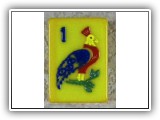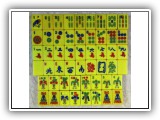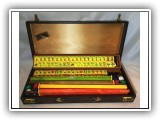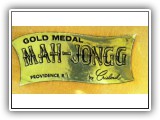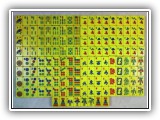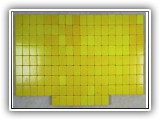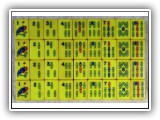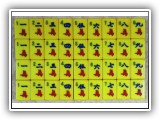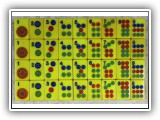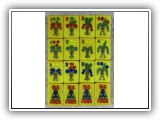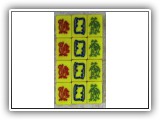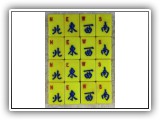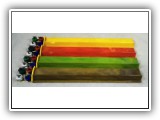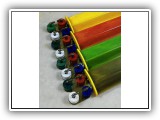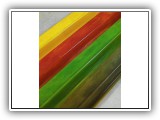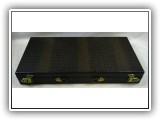 visual lightbox com by VisualLightBox.com v6.0m
Description:
I have been adopted and now have a new home.
Crisloid made an anniversary game called the "Royal Gold Medal" game which has an extremely distinct one bamboo wearing a crown.
The game comes with all original tiles ready for NMJL rule play. It has 3 sequenced bouquets of flowers each numbered 1-4. PLUS 4 additional natural jokers.
The backs of the tiles have aged differently over the years (something that often happens with Bakelite) but there is plenty of variety in the different shades to still make this game great to play with and no particular tile stands out when all the tiles are face down.

The case is in clean condition save that it is missing its handle. The game is in its original Royal Gold Medal case with original manufacturer's label intact. This particular game has 4 original swirled Bakelite racks in lemon, apple red, bright green and sage. Lots of betting coins are also included.
This game is ready for play right out of the box !
REMEMBER: Despite my age I have many more years of life left in me ... I may be a little more worn than some games on this website but I know someone will still find me lovable :)