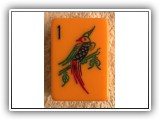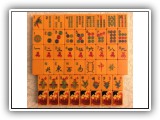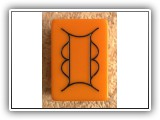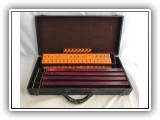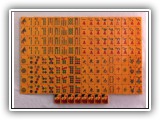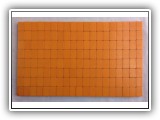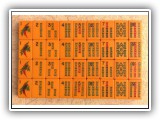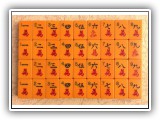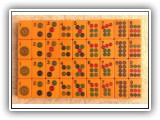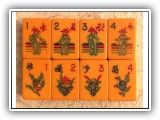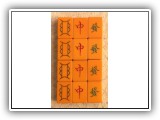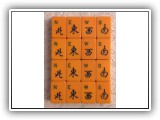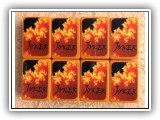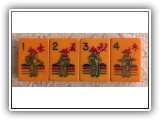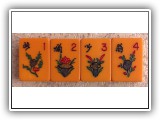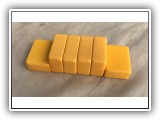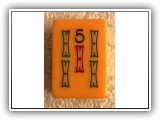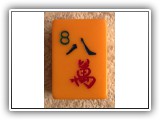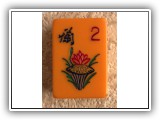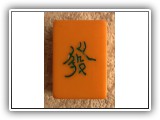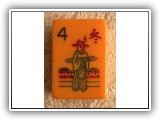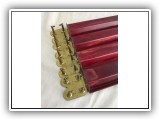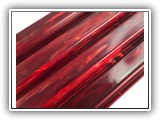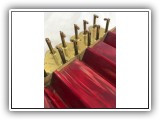 visual lightbox com by VisualLightBox.com v6.0m
Description:
I am very pleased to offer this lovely vintage MET PERCHING PHEASANT Mah Jong game for adoption from my personal Mah Jong collection.
I do hope someone might take this game into their home and love it. Perhaps someone wants to start off with an inexpensive vintage game - they are so much more fun to play with than the brand new games.
MET was based in New York and was known to have manufactured 3 styles of Bakelite games. The Peacock, Parrot and Perching Pheasant. This particular style is the Perching Peasant game but it has an added twist ... it has a rare style of white dragon not found in all games.
The game is from the early 1950's. It would have originally had 146 tiles. 144 playing tiles and 2 spare tiles. Additional MET tiles have been added to this game to make it playable using NMJL (National Mah Jong League) rules as well as traditional Chinese rules.
There are 8 flowers/worker tiles - 2 bouquets numbered 1-4 and 8 stickered tiles to be used as jokers. The white dragons in this game are a rare style and are only found in this style of Perching Pheasant game. i also took extra photos of the flower & worker set - they are quite lovely. The tiles are a fantastic deep butterscotch color.
The racks are made from a beautiful burgundy swirled Bakelite. The racks have matching metal E's. The token ends have very little tarnishing for their age. All the flippies are working nicely.
The case is original to the game and has its brown felt lining stlll intact inside the lid. The leather handle is in good condition and is still strong. It has slightly different clasps - instead of a suitcase lock it has fully working slip latches.
No matter the style of game you play (Chinese or NMJL) this game is ready for play right out of the box !
REMEMBER: Despite my age I have many more years of life left in me ... I may be a little more worn than some games on this website but I know someone will still find me lovable :)