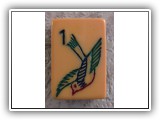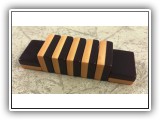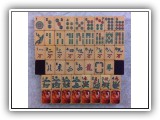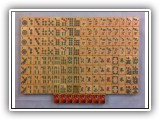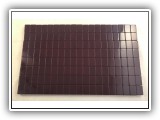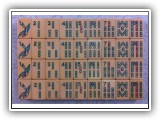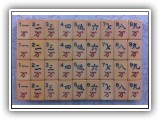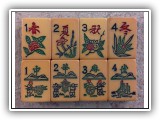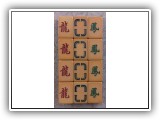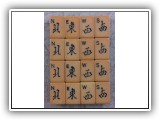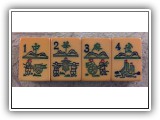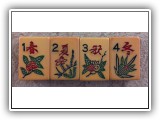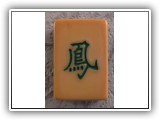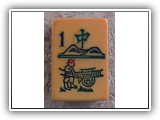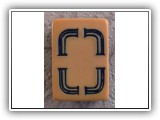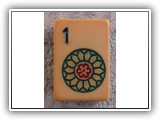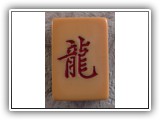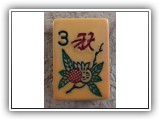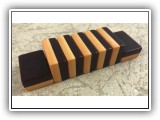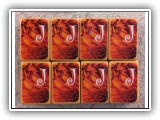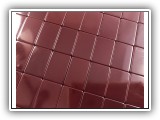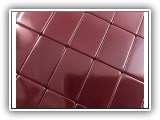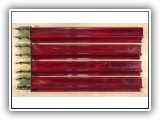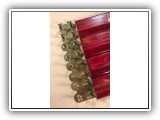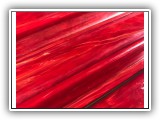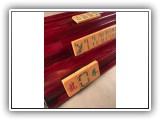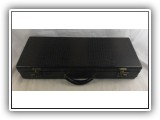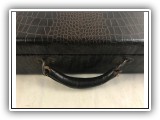 visual lightbox com by VisualLightBox.com v6.0m
Description:
I am adopted and now have a lovely new home!

Mah Jongg Sales of America (MJSA) were located in San Francisco originally in the 1920's and appear to have been the largest importers of Mah Jong games into the US. 
Both Bakelite and bone & bamboo games were sold under the Mah Jongg Sales of America logo and their font and spelling of Mah Jong with a double G were copyrighted by the founder Joseph Babcock. 
Offered for adoption is a lovely vintage MJSA game from the early 1940's. 
This particular game is a swooping sparrow style game.  The one bamboo has a long neck with collar and five tail feathers.  The game is an early style from the 40's. Confirmation of its early age can be seen in the "simple" style character tiles.  Later games have a more "complex" style character tile. 
This game has 152 tiles so it can be used for both Chinese rules and NMJL (National Mah Jong League) play.  The game has its original 144 tiles and 8 MJSA tiles have been added and stickered as jokers. 
The game includes 8 flowers – 2 sequenced bouquets – one bouquet is traditional flowers the second represents modes of transport. The combined style of the dragons is unique to MJSA. The white dragon is a broken frame and the green and red dragons are Chinese characters for "Phoenix" and "Dragon". 
The tiles have a lovely 2-tone luster to them – from a distance the burgundy looks a medium/dark shade but as you look closer it is actually a rich medium burgundy – I have taken some close-up pictures so you see the true depth of burgundy.  These are 50/50 split 2-tone tiles – the fronts are a rich butterscotch and the backs are a lovely burgundy. 
There are 4 simply beautiful swirled Bakelite racks in a wonderful complimentary burgundy color.  All their flippies are working and each rack has a matching metal E tile stop. 
The case is sturdy and is in very nice condition.  This particular case has a single large tile tray and the racks sit beneath the tray.  As you can see from the pictures the case has barely any wear and tear, all the latches work and the handle is the original leather handle. 
This is a beautiful little game with lots of personality and would be a lovely addition to anyone's Mah Jong evening and perhaps the start of a nice Mah Jong collection.  It's a lovely example of an older 2-tone game and I know from personally playing with this game that the tiles have a lovely feel to them. 
If I can help with any further information please just let me know.