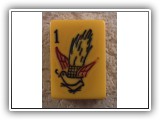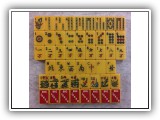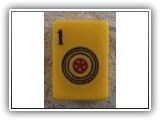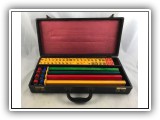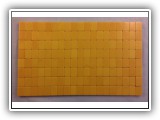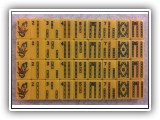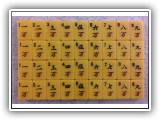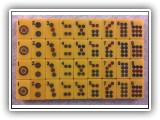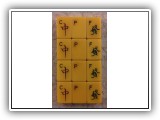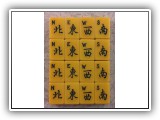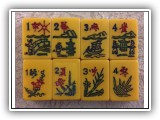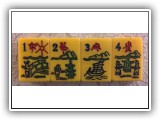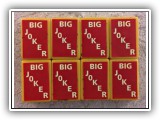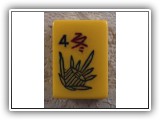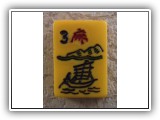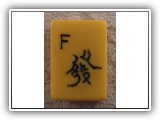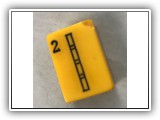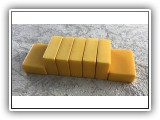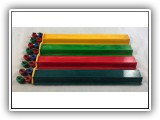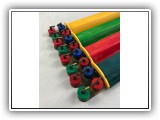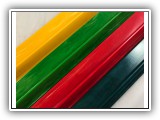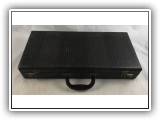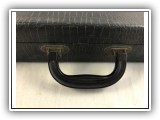 visual lightbox com by VisualLightBox.com v6.0m
Description:
Offered for adoption is a lovely Monobridge game that needs a loving new home!
This is the only style of game that Monobridge of Fifth Avene, New York ever made. Monobridge games are easily recognized by their distinctive one bamboo. They also have a really neat set of flowers representing occupations.
I do hope someone might take this game into their home and love it. It truly is a great game to play with. It is categorized as worn but lovable due to variation in tiles colors on the backs and because one tile, a 2 bamboo, has a small chip in the front corner (photo included). The chip is small and we found when we played with this game it was not noticeable from the back or when laid on the wall so the game can luckily still be played with. And regarding the variation in color - there are so many varieties of tile shades that it actually has become a "peaches and cream" game and our mahj group had no way of identifying individual tiles from their color.
Perhaps someone wants to start off with an inexpensive vintage game - they are so much more fun to play with than the brand new games.
The game has 152 tiles making it ready for NMJL (National Mah Jong League) rules and has 8 natural flowers, 2 bouquets numbered 1-4 plus 8 stickered tiles to be used as jokers.
The 8 tiles currently have "big joker" stickers. If you would like these swapped to a complimentary set of one of our custom designed joker stickers take a look at the selection we have:
http://www.mahjongmahjong.com/vintage_mahjong_joker_stickers.htm.
If you would like to adopt this game and change the joker stickers just let us know which joker sticker you like.
The case is sturdy and the latches work well. It has a few scuffs but in general it is in pretty nice shape. There are 4 lovely swirled Bakelite racks in butterscotch, kelly green, forest green and candy apple red. Note that all the flippies are working and I have included plenty of tokens. In addition these racks have matching butterscotch Bakelite E's.
This game is ready to play with right out of the box - no matter your style of play - Chinese or NMJL (National Mah Jong League) rules this game is ready for a new home!
REMEMBER: Despite my age I have many more years of life left in me ... I may be a little more worn than some games on this website but I know someone will still find me lovable :)