MAH
JONG
MUSEUM
REAL IVORY & BAMBOO - MJSA "Mah-Jong Freedom" game
Ref #X71
Tiles:
147
Racks:
0
Flowers:
8
Jokers/Blanks:
3
View BONE & BAMBOO games for sale

--

Click thumbnails to enlarge and start slideshow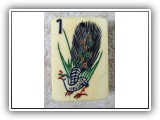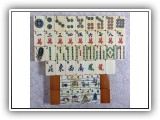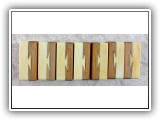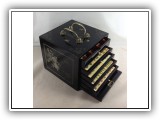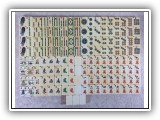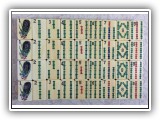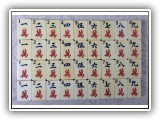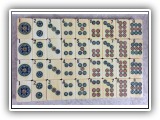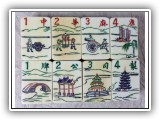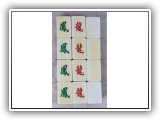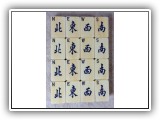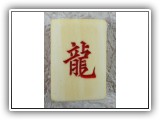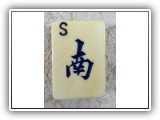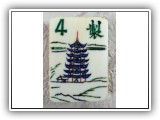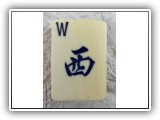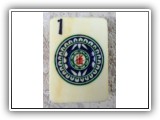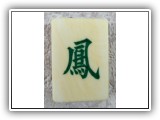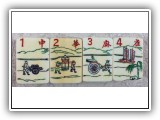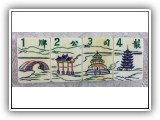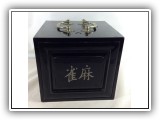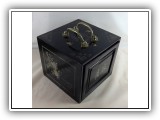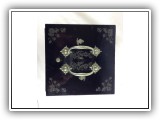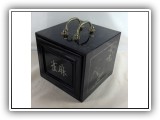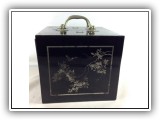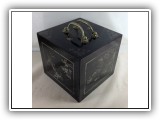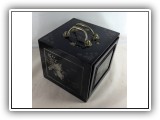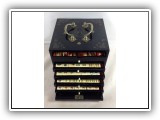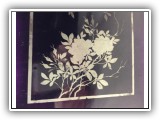 visual lightbox com by VisualLightBox.com v6.0m
Description:
This game is a treasured member of our Personal Mah Jong Museum Collection.
Michael Stanwick describes this game as follows:
This is a beautiful example of an ivory and bamboo tile set imported into the United States by the Mah-Jongg Sales Company of America. This set is featured in their 1922 catalogue, which staters; "Style XXX De Luxe. As shown above. Retail price $400.00. Genuine ivory and bamboo standard tiles packed in a five drawer lacquered and silver cabinet. Decoration surpasses description. Must be seen and handled to be fully appreciated. Our artists have put the Soul of the Orient into this set, and inscribed their dream picture on each of its four sides and top. Our Babcock's Red Book of Rules with each set." Each of the four number one Cash/Circles has a sinogram in red. From top to bottom you zi ma que = ziyou maque = "maque freedom" or Mah-Jong Freedom".
Picture #9 and #18-19 - The Flowers/Seasons; from left to right (starting with the red flowers); zhong [a shorthand for 'China'], hua [efficient], ma [hemp], que [bird], pai [tiles], gong [public], si [department], zhi [hand made]. Thus we have zhong hua (ma que pai) (gong si) zhi = "hand made by the efficient Mah-Jongg Company of China". The red numbered quartet show modes of transport and the green numbered quartet show various architectural structures.