PIROXLOID - 2 tone green marble
Ref #351
Tiles:
152
Racks:
4
Flowers:
8
Jokers:
8
Other PIROXLOID games for sale

--

Click thumbnails to enlarge and start slideshow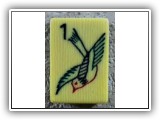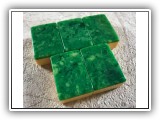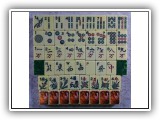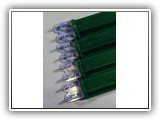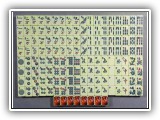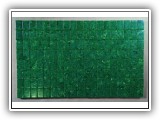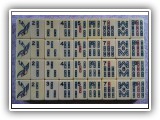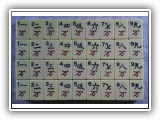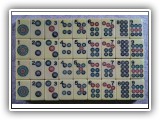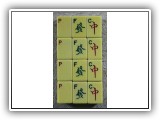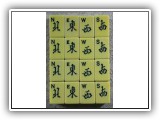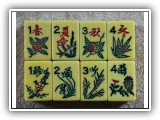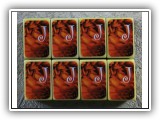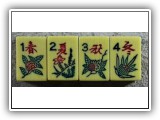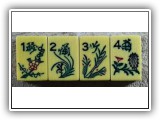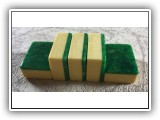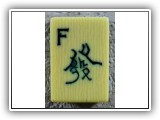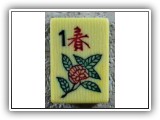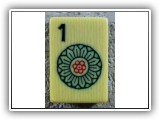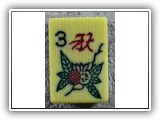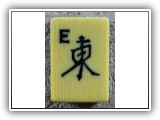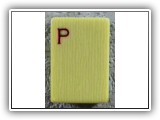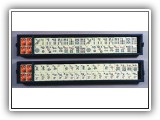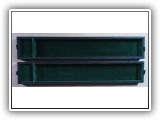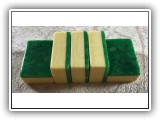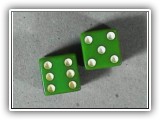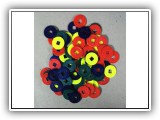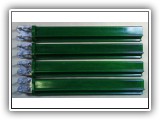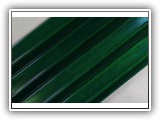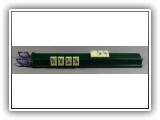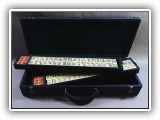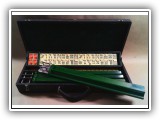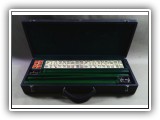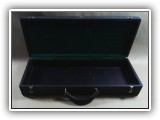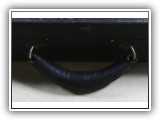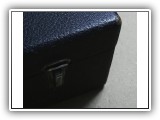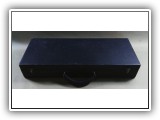 visual lightbox com by VisualLightBox.com v6.0m
Description:
A PROUD PART OF MY PERSONAL COLLECTION AND ONE OF MY FAVORITE STYLES
A FRENCH IVORY - 2-TONE - GREEN MARBLE BACK PIROXLOID

I have been adopted and now have a new home.

Piroxloid was originally based on 5th Avenue in New York and was involved in the import of Mah Jong games primarily made of solid french ivory, french ivory, 2-tone french ivory & wood and bone & bamboo.
They also imported Bakelite/Catalin games and the game offered for adoption here is one of these. This game is an early one from the early 1940's with fantastic marbled backs and the simple style character symbol. This particular Piroxloid game features the soaring sparrow style one bamboo. It comes with 2 natural bouquets of flowers each set numbered 1-4, and 8 extra stickered tiles for use as jokers - a total of 152 tiles.
The original game would have had 146 tiles for Chinese rules play but I have found additional orphan Piroxloid tiles to add to this game to make it playable using National Mah Jong (NMJL) rules.
There are 4 deep rich green Bakelite racks. The racks have the integrated thick token ends and are the much heavier quality Bakelite. All flippies are attached and working and there are lots of tokens included. Also included is a delightful set of vintage green Bakelite dice.
But the feature that makes this game so spectacular are the simply fantastic marbled backs that compliment the wonderful french ivory fronts. The backs are literally like a sheer slab of minty marble and all 152 tiles are wonderfully matched. It is truly rare to see a game of this style with 152 matching tiles in so great a condition.
No matter the style of game you play (Chinese or NMJL) this game is ready for play right out of the box.
A game definitely worthy of someone's serious Mah Jong collection!