ROTTGAMES - tri-color/beaded flippies
Ref #423
Tiles:
152
Racks:
4
Flowers:
8
Jokers:
8
Other ROTTGAMES games for sale

--

Click thumbnails to enlarge and start slideshow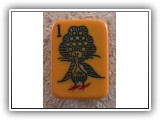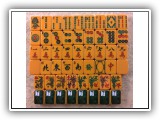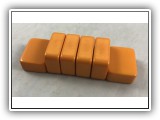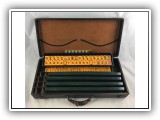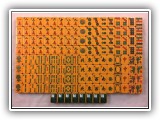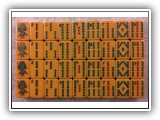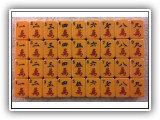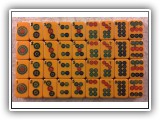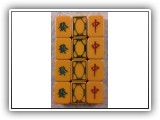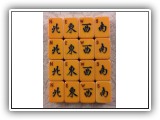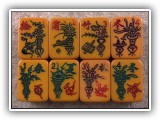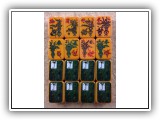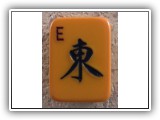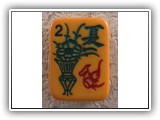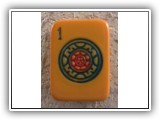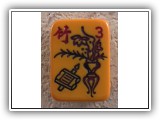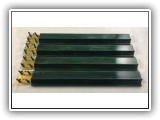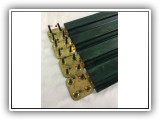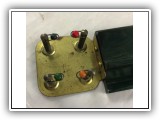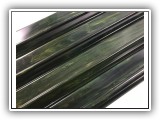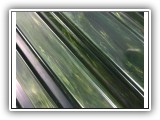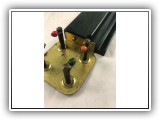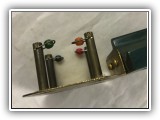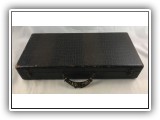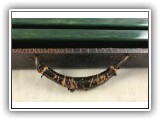 visual lightbox com by VisualLightBox.com v6.0m
Description:
I a adopted and now have a lovely new home!
I am delighted to offer this beautiful traditional turkey style Rottgames from my collection for adoption. I really love the color of the tiles and the 152 tiles match really well. You will notice the tiles are slightly curved on the corners and are simply wonderful to handle and play with.
There are 3 main styles of Rottgames' games: Turkey style, Chicken style and Soaring Sparrow style. Some people confuse the Soaring Sparrow style with other manufacturers but if you look closely at the one circle tile you will spot the trademark Rottgames design.
This game is the most easily recognized Rottgames style - the Turkey bam. It was made in 3 color options: Mono, 2-colour and 3-colour. This particular game is a 3-colour. The game is from the 1940's.
The original game would have come with 144 tiles plus 2 blanks. Rottgames tiles from a partial set have been added to this game to make it ready for NMJL (National Mah Jong League) or traditional Chinese play. As you can see in the pictures the tile match is very good. And check out the gorgeous butterscotch tile color - rich and shiny!
The white dragon style found in this game is only found in the Turkey bam game and was not copied by other manufacturers.
This game has 8 flower tiles, 2 bouquets numbered 1-4, plus 8 stickered tiles that can be used for jokers.
What makes this game extra special are the racks. Firstly they are an EXTREMELY RARE sea green swirled Bakelite but in addition they have the limited edition bead design flippies. The flippies are all present but please be aware there are three beads missing which does not affect the use of the flippies at all. The racks are so classy and so different! This style of racks are only made by Rottgames!
And finally the case, it is an original Rottgames case with its original leather handle, and Rottgames style button locks. It's in great condition with minor corner scuffs. It is strong and sturdy.
This game is ready to play straight out of the box !