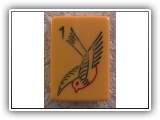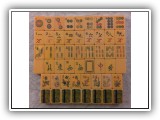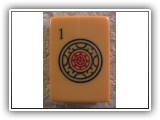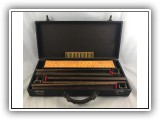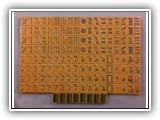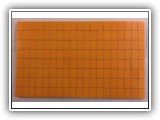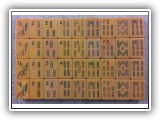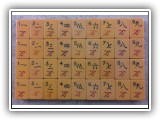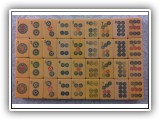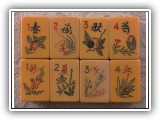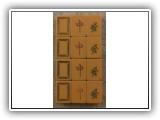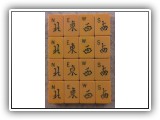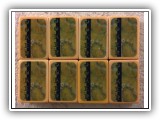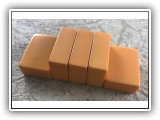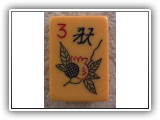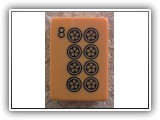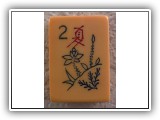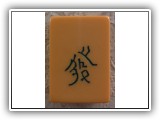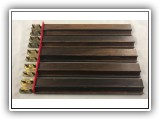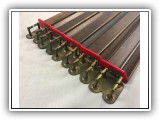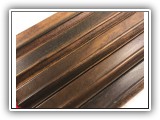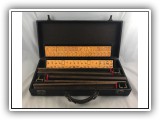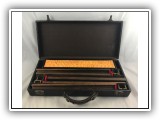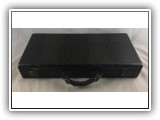 visual lightbox com by VisualLightBox.com v6.0m
Description:
I am very pleased to offer this lovely vintage TYL Mah Jong game for adoption from my personal Mah Jong collection.
TYL Manufacturing was another manufacturing company located in New York.
TYL's one bamboo is distinctive making it easy to spot this style of game. This game has 8 natural flowers and 8 added tiles from a partial TYL game that have been stickered to be used as joker tiles. With 152 tiles it is totally ready for NMJL (National Mah Jong League) play or traditional Chinese rule play.
I do hope someone might take this game into their home and love it. Perhaps someone wants to start off with an inexpensive vintage game - they are so much more fun to play with than the brand new games.
This game does have some rather lovely wooden racks. Not everyone thinks about the beauty of wooden racks - they assume these earlier games originally all had Bakelite racks but in fact many had wood. Don't be put off by wood - they don't crack, are easy to transport and the set of racks that come with this game have simply wonderful matching bright red Bakelite E's. The wood is in great shape and they have fully working flippies. Give wood a try - you might be nicely surprised!
The case is sturdy, clean and the latches work well. The handle has been, at some time in its past, replaced with a more modern leather handle from the 1980's.
No matter the style of game you play (Chinese or NMJL) this game is ready for play right out of the box !
REMEMBER: Despite my age I have many more years of life left in me ... I may be a little more worn than some games on this website but I know someone will still find me lovable :)