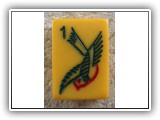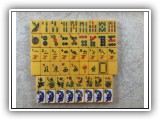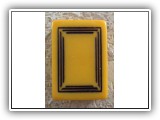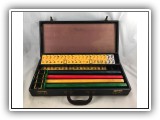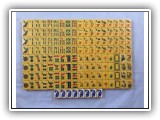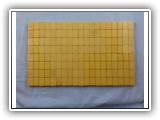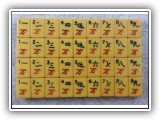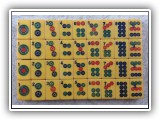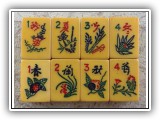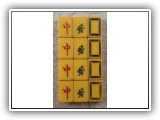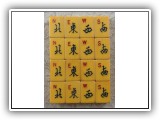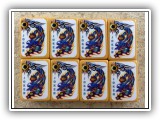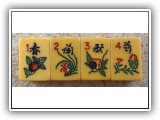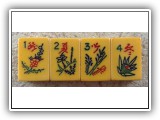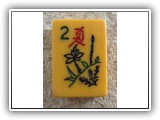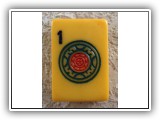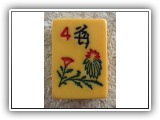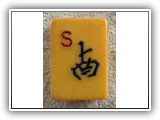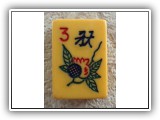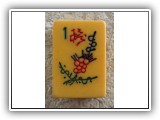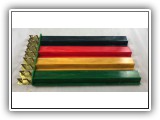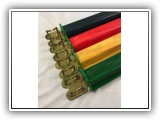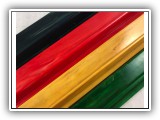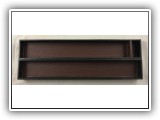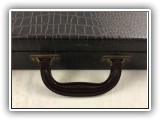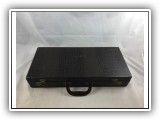 visual lightbox com by VisualLightBox.com v6.0m
Description:
I am very pleased to offer this lovely vintage TYL Mah Jong game for adoption from my personal Mah Jong collection.
I do hope someone might take this game into their home and love it. Perhaps someone wants to start off with an inexpensive vintage game - they are so much more fun to play with than the brand new games.
TYL Manufacturing was another manufacturing company located in New York. This game is an early one from the mid-1940's - the character tiles are the "simple" style.
There are two styles of TYL one bamboo - this game has the soaring sparrow style one bamboo instead of the perching pheasant style more commonly seen. This game has 8 natural flowers - two bouquets each numbered 1-4 and 8 added tiles from a partial TYL game that have been stickered to be used as joker tiles. With 152 tiles it is totally ready for NMJL (National Mah Jong League) play or traditional Chinese rule play.
The racks are made from a beautiful swirled Bakelite in deep forest green, kelly green, tangy orange/red and butterscotch. The racks have matching swirled Bakelite E's in a lovely mid-green. The token ends have very little tarnishing for their age. All the flippies are working nicely.
The case is sturdy, clean and the latches work well. The original Bakelite handle is strong and undamaged. Notice how clean the tile trays are and how unblemished the case is.
No matter the style of game you play (Chinese or NMJL) this game is ready for play right out of the box !
REMEMBER: Despite my age I have many more years of life left in me ... I may be a little more worn than some games on this website but I know someone will still find me lovable :)